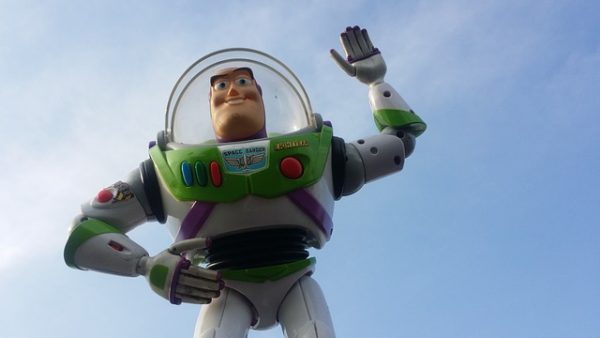 Kimi wa tomodachi" (English name: You've Got a Friend in Me) was the theme song for the 1996 Japanese release of "Toy Story.
Toy Story" is such a big hit that it has become the second highest grossing animated film in the world at the box office (first being Anna and the Snow Queen). (No. 1 is Anna and the Snow Queen.)
Toy Story is a friendship fantasy about toy dolls Woody and Buzz? The movie is about the friendship fantasy of "Woody" and "Buzz", toy dolls.
Despite its common setting, the film is very moving, and many people, especially those who saw it as children, may find it to be a favorite film of theirs.
The song "Kimi wa tomodachi" used as the theme song in this movie was written by the famous American singer-songwriter "Randy Newman" for this movie.
Unfortunately, the song was not selected for an Academy Award for Best Song, but the song became a worldwide hit at the same time as the movie became a big hit.
In this issue, we introduce piano sheet music including free " You've Got a Friend in Me" from the Disney movie "Toy Story".
It is a famous song from the world popular Disney movie.
Please click on the image of the piano sheet music to go to the link for details.
Downloading and printing is possible. Downloading and printing are available.
If the free sheet music we introduce just doesn't fit your needs, please try purchasing professionally written sheet music at a bookstore or online.
Kimi wa tomodachi_Free sheet music (Beginner-Intermediate level)
Introduced here is this piano sheet music.
Since this sheet music is for "playing along", the melody is not played, but only the accompaniment is provided.
Since the music is mainly played, the accompaniment is not overly complex, and the moderate number of chords makes it easy to play.
Of course, it can be played while singing or in combination with other instruments.
Difficulty Levels are Beginner to Intermediate intermediate level.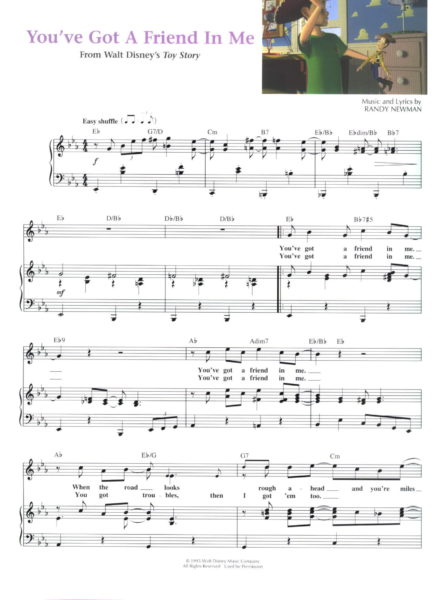 from pianoshelf
Kimi wa tomodachi_Piano Score (Elementary)
Next is the beginner's version of the sheet music sold by Purinto Sheet Music.
Because of the unique rhythmic feel of the original piece, and because of the inclusion of chords in the accompaniment even in this beginner's version, the score is not completely introductory, but it is fairly easy.
If chords are difficult to play, try shaving off one note.
If you can play with both hands, you will be able to play with a little practice.
Difficulty level is Elementary is
Kimi wa tomodachi Piano (solo) / Elementary
Kimi wa tomodachi_Piano Score (Intermediate)
Next is the intermediate level version of the sheet music sold by Purinto Score.
As it is intermediate level, there are sometimes difficult bars, but those who can play the piano to some extent should have no problem at all.
It is the most highly recommended of all the scores presented here because it is very complete!
Difficulty level is Intermediate is
Kimi wa tomodachi Piano (solo) / Intermediate
authority