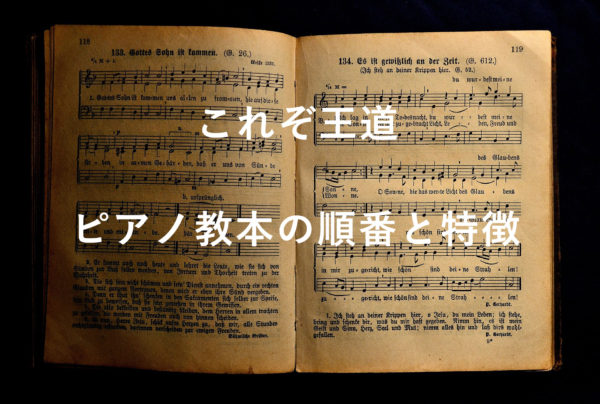 The choice of a teaching book is very important for a piano beginner.
If you choose a book with difficult sheet music, you will spend much more time than usual before you are able to play a piece of music.
Conversely, if it is too easy, you will learn to play quickly, but your piano skills will not improve.
If you make a mistake with your teaching materials, you will waste your time practicing the piano, or in extreme cases, your precious time in life.
In this article, we will introduce the order of the standard piano books that have been used for a long time, and the difficulty level and characteristics of each.
Is a piano instruction book different from a book with sheet music?
Can you explain what a textbook is in the first place?
Kyohon stands for instructional book, a so-called textbook.
For example, if you don't know English, you can't read an English novel even if you want to. First of all, you need to learn English vocabulary and grammar by looking at textbooks with a steady hand.
It is the same with piano. When you start playing the piano, you don't know where the "Do" is or how to read music in the first place.
First, it is necessary to learn basic knowledge and acquire foundational skills.
Piano instructional books provide step-by-step instructions on everything from the basics of playing the piano (posture and finger positions) to how to read music.
If you are a beginning piano player, you probably have an ideal image of the kind of music you would like to play or the kind of performance you would like to achieve. By using piano instructional books, you can improve your piano skills in a step-by-step process to that ideal stage.
There are so many different types of piano instruction books.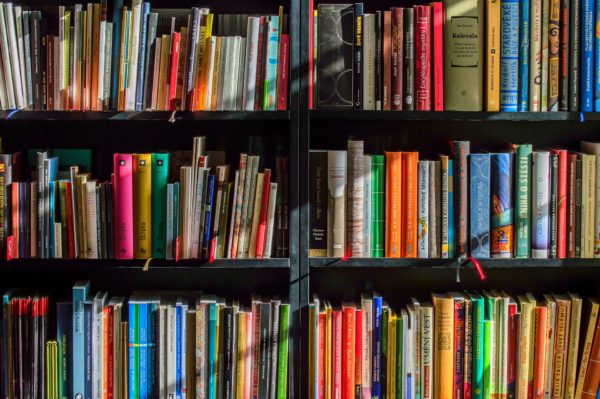 How many different types of "textbooks" do you think there are?
Textbooks used in Japanese schools are subject to a "textbook certification test," and only those that have passed this test can actually be used in schools. That is why there are not that many different types of school textbooks.
However, there is no "textbook certification" for piano instructional books. Anyone can publish it under the name of "teaching book" as they wish. Therefore, there are There really are a large number of instructional books in existence. There are, of course, some that are not so easy to understand or to read. Of course, some of them are difficult to understand or contain only half-written explanations.
As a test, I narrowed down the genre and searched for "piano textbooks" on amazon, where it is difficult to find duplicate searches for the same product.

what
Over 8000!
Of course, some of these books may not be considered teaching books, and some may include non-piano teaching books. But the fact remains that there is a tremendous variety.
Of course you can't buy all the instructional books or look at them in a bookstore. It is too risky for a beginner to choose a book that fits his or her level of ability based on reviews and rankings alone.
Advantages and disadvantages of choosing a "standard (royal road)" piano book

Among the many piano instructional books, there is one that is called the standard. Before introducing them, we will introduce one advantage and one disadvantage of choosing a standard piano book. Please consider each of them carefully before deciding whether to choose one standard piano book or another.
The first advantage is, after all, that the standard instructional materials are " proven".
It has been used in many piano tutoring schools and schools, and is a path taken by many professional pianists. The piano has never changed its shape since its invention. The electronic piano has made it easier to play, but the way it is played has always been the same. Therefore, we can still follow the same path taken by the pianists who came before us.
The disadvantage is that many people " find it uninteresting" because the instruction manual has been formalized into a "ludicrous instruction manual.
In fact, I, too, have experienced this. Teaching books repeat basic knowledge and basic exercises forever. You may become bored with the piano by not being able to play the songs you like or the music you like to play. Of course, you have to overcome this to play your favorite songs. However, if you want to "just have fun practicing" even with basic skills, this may not be for you.
| | |
| --- | --- |
| Advantages | demerit |
| Safe with a proven track record that many people have done, including professional pianists. | I get bored with all the silly basic exercises. |
Order of Instruction and Details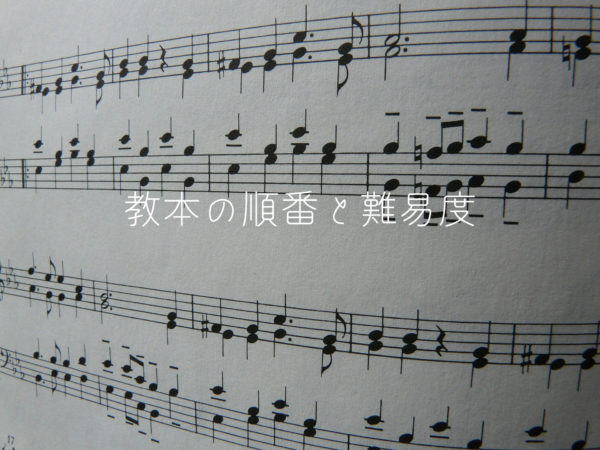 The order and difficulty of the standard instructional books are as follows
Each will be explained in detail.
①. Bayer
Many of you know this one.
However, there are several instructional books with the name "Bayer. Among them, the standard one is the "Standard Bayer Textbook" produced by Zen-On Music Publishing Co.
Bayer is a series of courses for those who are new to the piano, such as "How to read notes, one-handed practice" → "Finger numbers, two-handed practice" → "Rhythm, F clef" ……. Introductory level of difficulty The Bayer level is for those who are new to the piano.
This is the first instructional book to be picked up by beginners who do not know their way around.
If you have children, we also recommend this one, edited for children.
Burgmuller
After finishing Bayer, the next book of instruction is Burgmüller.
Burgmuller has Introductory to beginner level difficulty levels ranging from It contains 25 piano pieces with difficulty levels ranging from
Some of them are well-known songs that everyone has heard of, such as Arabesque and Ave Maria. All of the songs are not too difficult or too easy, and are at just the right level for practice.
This is the second most commonly used teaching book for piano skills for a long time.
If you have children, we also recommend this one, edited for children.
Czerny 100
Many people use "Czerny 100" at the same time as Burgmüller.
Czerny is a famous pianist and composer who was a pupil of Beethoven and a teacher of Liszt. He is credited with composing more than 1,000 compositions during his lifetime.
This Czerny 100 is a carefully selected selection of Czerny's compositions that are effective for practice. It features a gradual transition from easy difficulty to more difficult pieces as your piano skills improve.
This Czerny 100 is difficulty level between beginner and intermediate By the time you finish this book, you will be in the intermediate level.
If the song you want to play is J-Pop or a very well-known classical piece such as the Turkish March, you should be able to play it by the end of this section.
¥1,100
(2023/12/04 12:31:26時点 Amazon調べ-
詳細)
If you have children, we also recommend this one, edited for children.
¥1,100
(2023/12/04 13:49:18時点 Amazon調べ-
詳細)
iii). Czerny 30.
After finishing Burgmüller and Czerny 100, it is standard practice to use "Czerny 30" as a teaching book.
Czerny 30 is a intermediate difficulty level This is a teaching book with carefully selected pieces of intermediate difficulty. It uses plenty of notation symbols for tempo, intensity, staccato, accents, etc., as well as hand movements.
If you want to be able to play a variety of songs smoothly, you should master at least this much.
iv. Czerny 40.
Czerny 40 is an extension of Czerny 30.
Compared to No. 30, the overall score becomes more complex or the tempo quicker.
If you look at each song one by one, you might think, "Isn't this number 30 00 more difficult?" But that's probably up to each person.
The difficulty level is a little above intermediate The level of difficulty is a little above intermediate.
If you can play all the way up to this Czerny 40, you will be able to play most of the famous classics composed by Beethoven, Mozart, Bach, and others.
We recommend that those who want to play songs of more depth and advanced difficulty go through this instructional book.
*Czerny continues with numbers 50 and 60, so if the next lesson book is difficult, you may continue with Czerny.
⑤. Chopin Etudes
Many people use this "Chopin Etude Collection" when they can play up to Czerny 40.
Some scores are translated as "Chopin Etudes" because "Etude" = "Etude Exercises".
Chopin's music feels like the songs are "perverse" to those who see them for the first time (laughs). Not so much when you get used to it, but many of the scores are somewhat resistant to first-time viewers. When I first zeroes in on this instructional book, I thought, "Why do you play it so weird!" I thought.
Once you see a video on youtube or other sites where the music in the Chopin etudes collection is performed, you will be amazed at the quality of the music.
The difficulty level is unquestionably advanced The level of difficulty is unquestionably advanced.
If you can play up to this book, you can proudly say that you are an advanced level pianist.
Of course, you may play the songs you can play first.
It is so difficult that even some music college piano graduates are not able to play even half of it.
Even if you think, "I'll just buy all the instructional books at once," I recommend that you save this one for later.
If you want to choose a teaching book other than the standard
If you want to improve your piano skills outside of the old standard teaching books, this article is also for you!
Online lessons for adults without embarrassment
If you are self-taught, you may not know " where you are ready" and " where you are not ready". For these situations, we recommend taking online lessons with a professional from time to time. Many adults as well as children are taking lessons, and all you need is a piano and a smartphone.
Please see the following article for recommended online lessons.