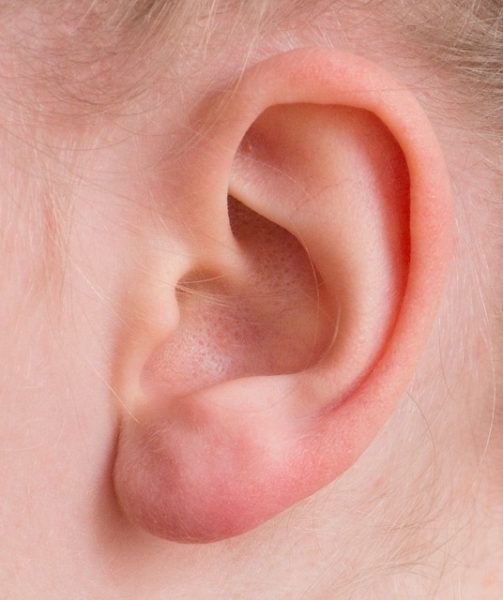 Piano will be more fun if you can play by ear your favorite songs and songs you like.
To begin with, the term "ear copying" comes from the phrase "copying by ear," which means to replace the melody or accompaniment of a song you hear with notes and play it yourself using a musical instrument.
Once you are able to play by ear, you will be able to play your favorite songs by yourself at a moment's notice, which will not only help you improve at the piano itself, but will also increase your motivation. 
Once you are able to copy a certain song by ear, you will begin to become more interested in and understand the music that abounds in the world, asking yourself, "Which song should I try to copy by ear next?
However
practice is necessary until you are able to play by ear.
to be able to copy by ear.
When you want to write kanji, you cannot write kanji if you do not know hiragana.
It is also important to learn earworms by practicing the basics and mastering many small skills.
In this issue, we will introduce some exercises for learning to play by ear.
(1) Prepare the keyboard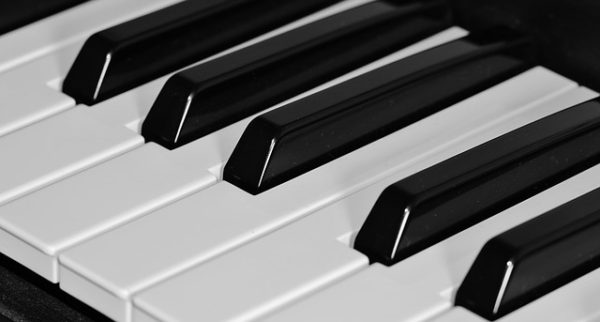 Some may say, "Without a keyboard, you can't play by ear.
That's right, but this is not about after you've done the ear copying, but in order to do it.
need a keyboard as a practice tool.
This is what I mean.
Since sound is learned first, it is of course important to hear the correct piano sound.
Therefore, a real piano (upright or grand) and one that has been properly tuned is ideal. There is nothing better than a real piano, including the way it sounds. If you have a piano, please use it. Pianos can also be rented, so search online and if the conditions are right, you may rent one.
However, pay close attention to the sound. If the keyboard does not have the correct Do sound, your practice will be lost. Be sure to use a piano that has been tuned regularly.
Even if you do not have a piano, you can practice with electronic pianos and so-called keyboards, even if the sound quality is slightly different, as long as the pitch of the notes is correct. These are very inexpensive compared to a piano and can play the sounds of various instruments. Learning keyboards with glowing keys are excellent tools for beginners. This gives a light sign of the next key to play. Most learning keyboards are made for children, but I find them to be a good practice tool for adult beginners who can also learn the skill well.
If you don't have an electronic piano or keyboard, you can also use something you can play in your browser or a smartphone app. google or the App Store will probably bring up some excellent apps, etc. at the top of the search results.
One thing I will include is a link to a site where you can play it in your browser.
→ Piano
Browser Piano


(2) Get used to the sound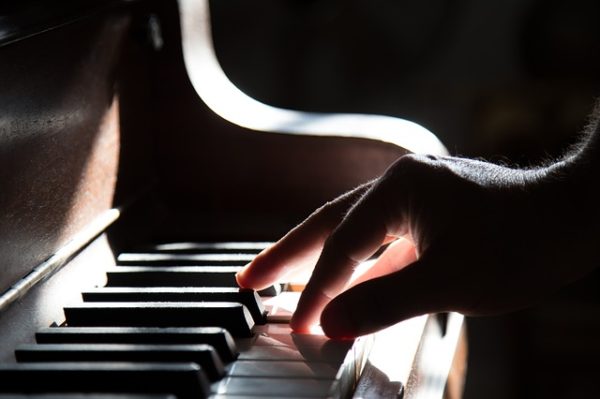 Press the keys on the piano or keyboard and listen carefully to which key produces what sound, and get used to it.
Here, familiarity with sound does not mean "knowing the sound that the piano instrument makes," but rather "knowing the
Knowing the characteristics of the pitch of the sound
but rather "to know the characteristics of the pitch of the sound.
Play the white keys, the black keys, and the keys in various places, and listen carefully once to hear what height of sound is being produced.
After some familiarity, you should be able to ask another person to play two appropriate keys from among all the keys, including the black keys, and guess which note is higher or lower.
It's not a question of "high" or "low.
It is OK if you know whether it is "high" or "low.
is OK.
(iii) Learning pitch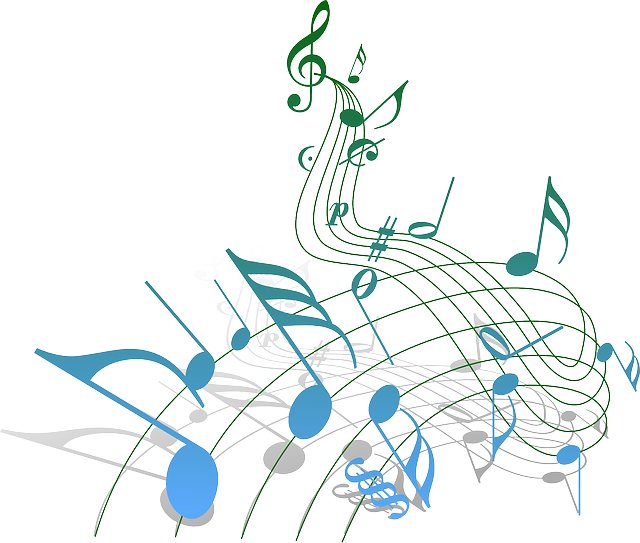 This is the most important part of learning to play by ear.
To be able to identify the sounds you hear, you
need to understand the pitch of the sound
to be able to identify sounds that can be heard.
the pitch of the sound.

First, let's understand the major intervals, the "do-re-mi-fa-sola-si (Do)" on the white keys.
First select a keyboard key for one octave (Do Re Mi Faso Racido) without using all the keys.
Close your eyes and press the keys in it with your fingers as you see fit. It is also effective to have someone else press them.
Guess which of the "dolemifasolacido" that note is.
Finally, open your eyes and check your answers.
Repetition of this simple quiz will help the brain to memorize the pitches.
Once you can do this correctly no matter how many times you do it, you will now be quizzed on the 13 keys, including the black keys.
The black keys may inevitably be recognizable by the feel of your fingers, so play them for someone else.
Once you can do that, try another octave of keys.
Apps that give sound-guessing quizzes are also effective.
Example of application
Windows …
Let me guess…

iPhone…
Sound Sense Test Application Oto-Atte PRO

Android…
Sound Sense Test Application Oto-Atte PRO

Also, in music, pitches are often expressed as numbers.
When expressed numerically, the number increases based on "de = 1".
So "do-re-mi-fa-so-la-si" becomes "1, 2, 3, 4, 5, 6, 7.
Keep this in mind to avoid confusion when numbers suddenly appear in applications, etc.

(4) Learn to code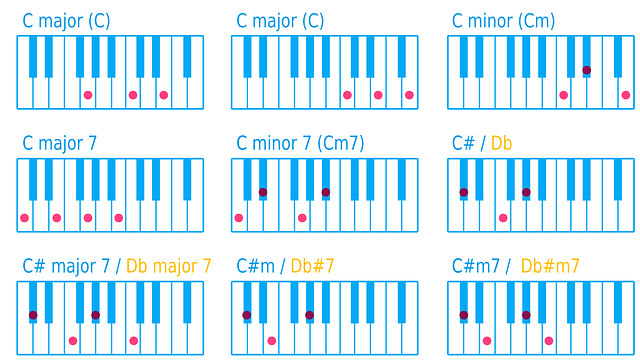 A chord is a "chord" and a chord is "two or more notes played simultaneously.
The piece consists mostly of chord changes.
The difficulty level increases when two or more notes are played at the same time, as in (3).
We have to get used to it too.
First, learn the major major and minor chords.

Please try to play it on the keyboard and learn its sound!
The notes are not played on the keyboard, but you can learn them by playing them on the keyboard.
Make sure you know the pitch of the notes and the position of the keyboard.
As with (3), you can practice effectively by using an application such as a smartphone.
On the Browser…
Chord Identification Quiz

iPhone…
Earpeggio

android…
ChordProg Ear Trainer


(5) Grasp the pattern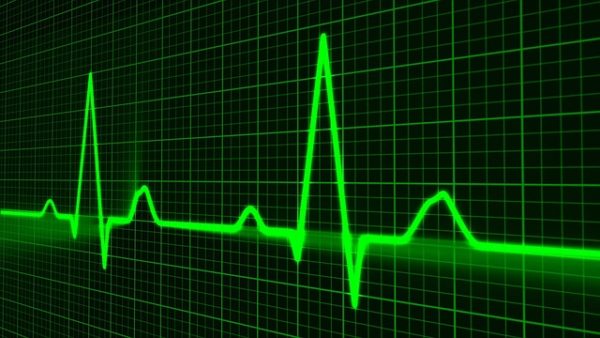 From here, you will actually hear the song.
Many songs consist of chords and melodies that repeat in a certain pattern.

If you can get the pattern of the song you want to copy by ear, you will not have to copy it from start to finish.
The first thing to do is to get the pattern of the song you want to copy by ear.
Take J-POP as an example.
The song is composed of phrases such as "intro," "A-melody," "B-melody," and "chorus," using them multiple times, side by side, isn't it?
In other words, when ear-copying a song, simply ear-copy each of these phrases and arrange them to complete the song.
Furthermore, the same pattern is often repeated in this "intro" or "chorus".
Listen carefully and consider which chord is connected to which chord and which melody is repeated.
Just by doing this, you will become very efficient at earpicking.

(6) Humming (humming) to imitate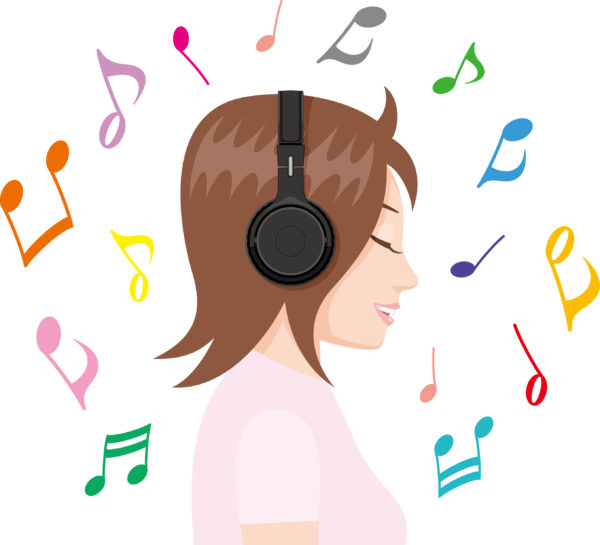 Once you get the pattern of the song, hum one of the phrases.
It is very difficult at first to transcribe a piece of music and play it immediately after hearing it.
By humming the song before you do it.
understand if you can actually imitate the song.
the song before singing it.
Listen to your own humming and check carefully to see if you are really at that pitch.
In the case of a chord, hum its root note.
If you cannot recognize the notes of a chord or melody after listening to it many times, (3) and (4) are not practiced enough.
There are times when very unusual and infrequently used codes are used with respect to codes.
Once you check the code table, you can ask.
Repeat over and over to train your ears.
(vii) Actually perform the music.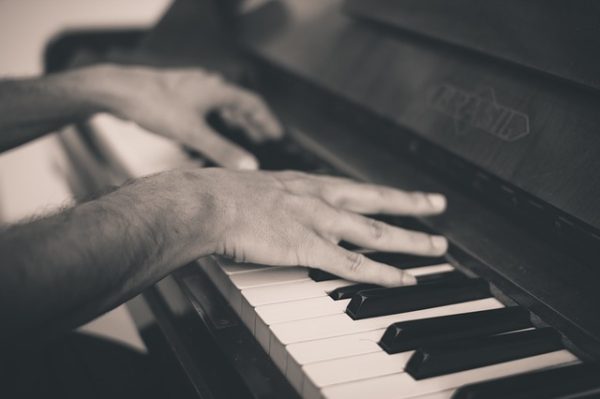 Try to actually play what you hum in (6).
You may write it down once in the score and organize it, but if you don't need it, you may play it as is.
Play a little at a time, separated by phrases, and connect the melody and accompaniment.
If (6) is done perfectly, it would not be so difficult.
Conversely, if this is difficult, repeat steps (5) and (6).
Many times, by practicing various songs by ear and over and over again, you will be able to predict the rules of pattern for new songs as well.
Once you master ear copying, not only will you be able to enjoy a piano life without sheet music for a while, but you will also enjoy composing your own music!