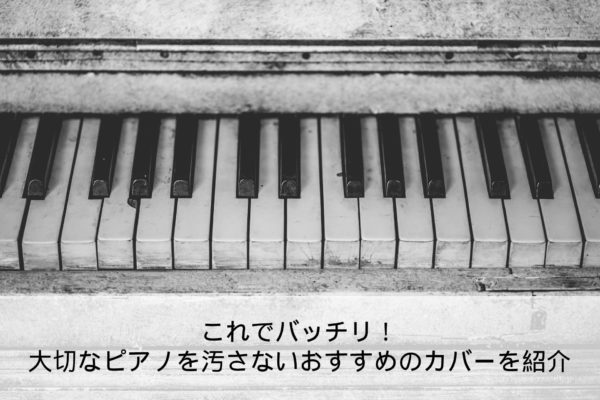 A clean room makes me feel refreshed."
Have you ever felt this way?
The same can be said for piano playing.
If the environment around the piano is dirty, there is no way that a beautiful, crystal-clear performance can be achieved.
It's easy to clean around the piano, isn't it?
However, the problem is the piano itself.
If you just need to remove dust, it is easy to do, but pianos can be very troublesome to care for, such as rust on metal parts or dust that has fallen into the gaps between the keys.
You don't want to get the piano itself dirty.
In this issue, we will introduce three covers to keep your piano from getting dirty for a long time.
Prerequisite: do not play with dirty hands
The most important thing to avoid soiling the piano is not to touch the keys with dirty hands.
The keyboard is a bit of a pain to clean and maintain.
When wiped clean normally, dust and dirt will fall into the gaps between the keys.
That said, it is tedious to press each key individually to clean the sides.
Then just make it dirty from the start.
Always wash your hands thoroughly with soap and hand soap before enjoying piano lessons or playing. Get in the habit of washing your hands thoroughly with soap and hand soap before every piano lesson or performance. Wash your hands thoroughly with soap and hand soap before each piano lesson or performance.
Particular attention should be paid to the tips of the fingers.
Do not be preoccupied only with the palms of your hands.
3 covers to protect the piano from dust and dirt
Pianos accumulate dust just by being placed in a room.
Whether it is an upright piano or an electronic piano or keyboard, the color of the body is usually black or white.
Dust is very noticeable in both colors.
There are three areas where dust tends to accumulate.
One is the upper piano body where dust tends to accumulate on the piano the most.
And next is the keyboard, which easily collects dust and is troublesome to clean.
Finally, there is a pedal that is often overlooked.
Especially with regard to the last pedal, not only dust but also scratches can occur when you step on it with your foot.
This is a place you should definitely keep covered.
Here are the recommended covers for each.
Product links are based on Amazon and may not be available on Rakuten or Yahoo.
①:Key cover (keyboard cover)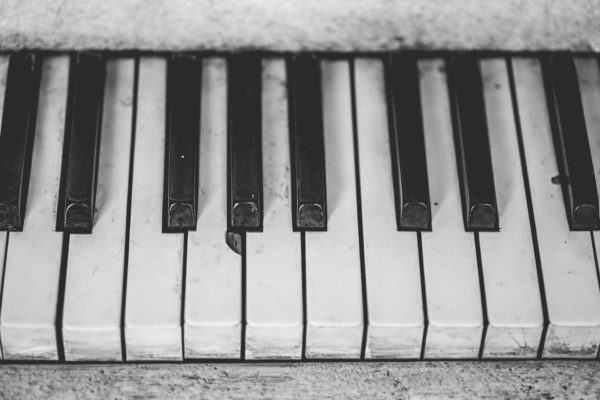 This is a standard cover.
Some upright pianos, for example, may come with a cover, but many electronic pianos and keyboards do not.
Electronic and upright pianos have lids, but these alone are not effective.
The lid is tightened when not playing, at which time dusty air can enter the lid.
In other words, dust circulates in the lid and falls on the keys over time.
If you are good at sewing, you may want to buy fabric in your favorite pattern at a fabric store, cut it, and reinforce the edges.
If that is a hassle, we highly recommend key covers for keys.
②: Main body cover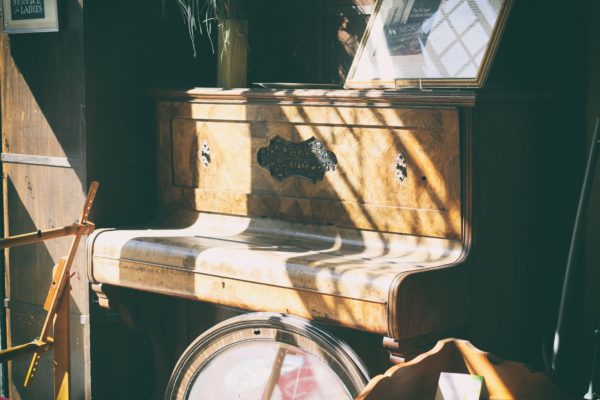 Next is the cover of the main unit.
Especially in the case of upright pianos, it is difficult to see the top part of the piano, and you may be surprised to find it covered in dust before you know it. dust without you knowing it.
A stylish cover that covers the entire unit would be perfect for interior decoration and as a dust cover.
As for the body cover, the size varies depending on the type of piano, so we will introduce a unique cover for each piano.
upright piano
*Casual
*Gorgeous
*POP
*chic
Electronic piano (keyboard)
*Frills
*Basic
*Casual
pedal cover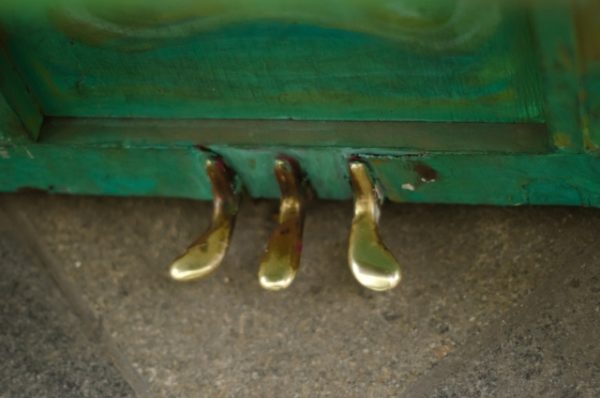 Lastly, pedal covers are often overlooked.
Because they are stepped on with the feet, they are easily scratched and once scratched, it is difficult to repair them, so we especially recommend the use of a cover.
However, if the fabric is too thick, even the comfort of stepping on it will change.
When choosing, select a thin, yet firm fabric.
Worst case scenario, smaller socks are fine. (LOL)
Finally.
Pianos are very expensive.
A little dirt can be quickly cleaned up and cleaned, but sometimes it can be scratched or stained beyond repair.
To prolong the life of that precious piano, make sure it is well covered, and above all Touch it with love! The piano should be touched with love and care.
If it is used carefully, it will continue to be used by their children and grandchildren and for their hobbies.