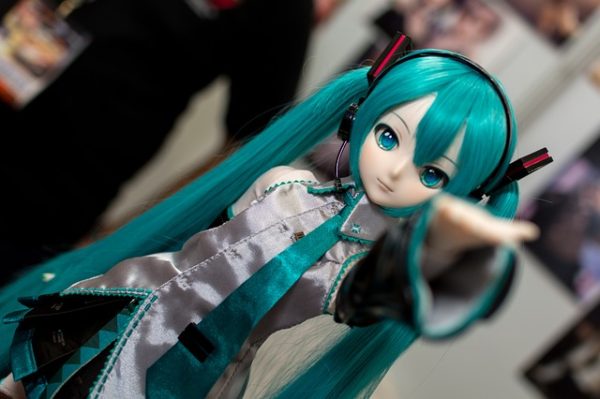 The vocaloid song "Matryoshka" was released in 2010.
This song is also famous for being written by "Hachi" or " Genji Yonezu.
After being published on Nico Nico Douga, it spread quickly, and was further spurred on by its publication on YouTube.
Many of you may know "Hachi" from this song.
I think it was 2011, about 7 years ago, that I myself learned of this song, so it may have been after it had already become a triple-million seller on Nico Nico Douga at that time.
When I first heard it, I remember thinking, " What an exquisite dissonance…
I didn't like this Matryoshka from the beginning, but for some reason it played in my brain from time to time, and I ended up being addicted to it, saying, "I'll listen to the original song once in a while. (LOL)
In this issue, we will introduce the sheet music for "Matryoshka.
It should be stated at the outset that the sheet music for this song is basically difficult for many of us. and the score is
The free piano sheet music presented here is no exception.
The song gets faster and faster at the end, doesn't it?
Therefore, it is very possible that a player can play the piece up to the middle but cannot play it because it is played too fast at the end.
Beginners in particular may want to play a different piece of music until they are comfortable with the piano.
Please click on the image of the piano sheet music to go to the link for details.
All sheet music is available for Downloading and printing is possible. and printable.
If the free sheet music we introduce just doesn't fit your needs, please try purchasing professionally written sheet music at a bookstore or online.
MATRYOSHKA_Piano Score 1 (Intermediate)
Next we present this piano sheet music.
This score is made easier and easier to play than the score in (1).
The finger movements of the left hand may be difficult if you are not used to them, but since they basically just repeat the same movements, you will be able to play the whole piece if you just practice those movements.
Difficulty level is Intermediate is
The link and password to download the sheet music is included in the introduction of the linked YouTube page The link and password are in the introduction of the linked YouTube page.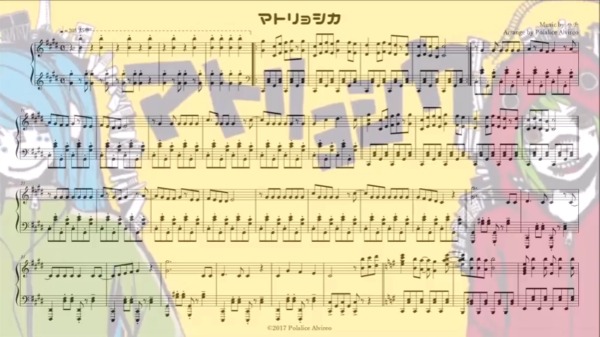 from YouTube (Polalice Alvireo)
MATRYOSHKA_Piano Score 2 (Elementary_Melody Score)
Lastly, we present this piano sheet music.
This score is a so-called "melody score".
It is marked "flute" in the upper left corner of the score, but I don't care.
You can also play it on your phone's piano app, etc. If you are interested, please use this sheet music.
Difficulty level is Elementary is
from MuseScore
authority