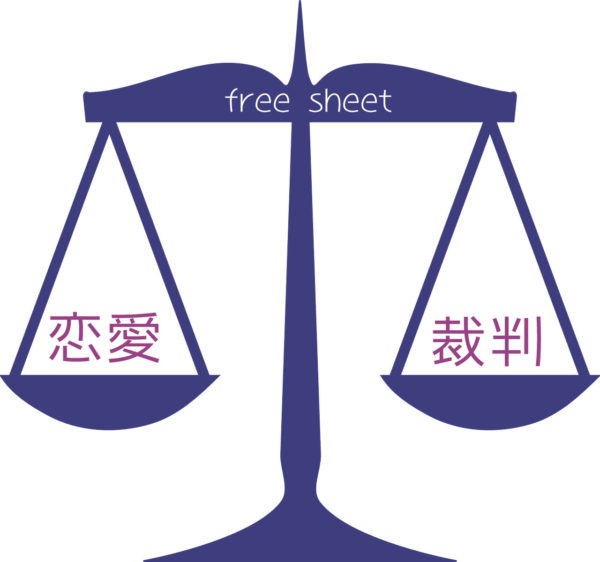 The love trial" is a vocaloid song created by "40mP" in 2014.
40mP (40 meter P) is famous for "Trinoko City," "Karakuri Pierrot," and "Kiritorisen.
All of the songs have a very soft tone among Vocaloid songs, making them easy to like even for Vocaloid beginners.
This "Love Trial" is no exception, with its easy listening tempo and well-reasoned lyrics, making it an easy song to get into your head.
In fact, the song is the subject of a novel that is based on this song.
I have read it too, and the whole story is very well organized.
Personally, it was a little different from the image I had of the song, so I read it as something different from the song.
It is usually interesting, so if you are interested, please buy it.
In this issue, we will introduce free piano sheet music for this "Love Trial".
Please click on the image of the piano sheet music to go to the link for details.
All sheet music is available for Downloading and printing is possible. and printable.
Compared to other Vocaloid songs, there were very few free sheet music available this time.
If the free sheet music we introduce just doesn't fit your needs, please try purchasing professionally written sheet music at a bookstore or online.
Love Trial_Piano Score 1 (Intermediate)
The first one is this piano score.
The score was solid throughout and felt just right in terms of difficulty.
Of the few free sheet music, I think this is the most arranged as piano sheet music.
This is the recommended sheet music for the music presented here.
Difficulty level is Intermediate is
*Free membership registration is required to download sheet music.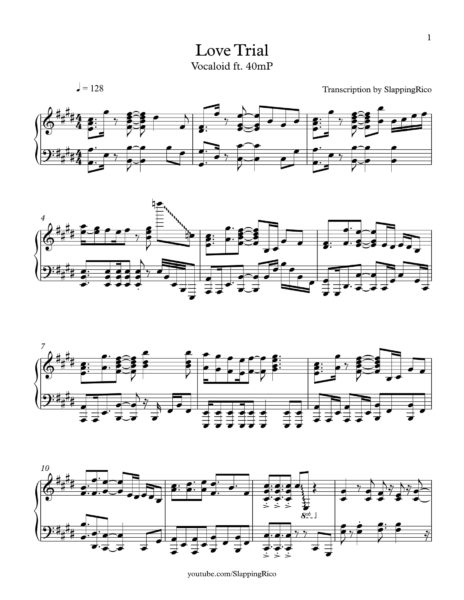 from Sheethost
LoveTrial_Piano Score (2) (Elementary)
Next we present this piano sheet music.
This sheet music was arranged by "chords7" as a music box arrangement, and is distributed on his blog.
This sheet music is
melody
Dispersive Chords
Other ornamental sounds
It consists of three parts.
Since few people will be able to convert the three parts into two parts, one for the right hand and one for the left hand, the right hand should simply play the top part (melody). The left hand should play the middle or lower part.
Difficulty level is Elementary is
*The sheet music can be found at the bottom of the blog in the "ら" line.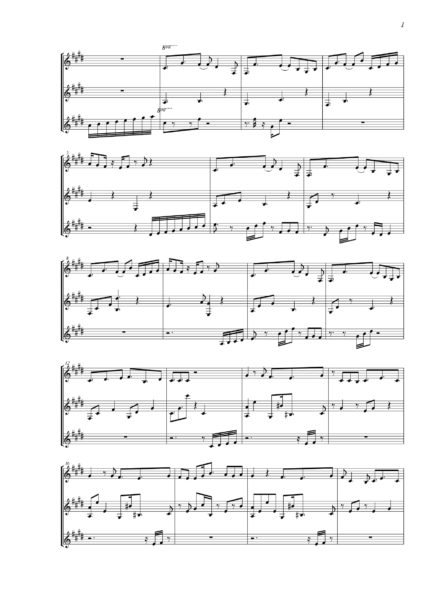 from Re:
LoveTrial_Piano Score (3) (Elementary)
Lastly, we present this piano sheet music.
This score is also divided into four parts: 。。。。
Basically, if you play the top part and the bottom part, I think you can cover the whole area.
(Sometimes, play the middle part where your hands are free…)
Difficulty level is Elementary is
from MuseScore
authority
¥3,966
(2023/12/04 08:36:08時点 Amazon調べ-
詳細)