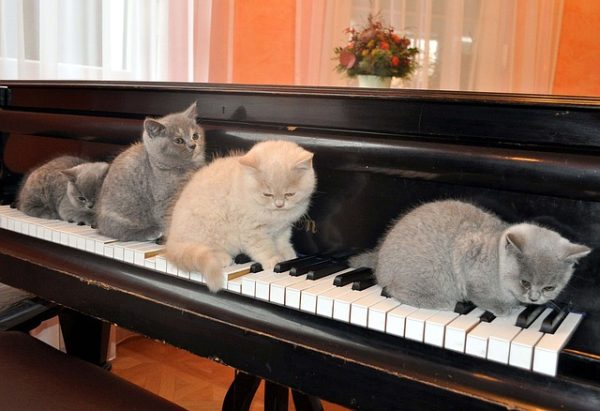 Studios and gymnasiums are not the only places to play musical instruments, including piano.
Many people want to play an instrument at home, but are worried that the sound will be too loud.
In this article, we will show you how to soundproof a room in your home.
In addition, the following is a list of soundproofing treatments that can be done in rental apartments and condominiums.
In addition to musical instruments, those who wish to soundproof their rooms for privacy reasons should not miss this opportunity.
Cost of soundproofing
First, an explanation of the costs involved in building a soundproof room.
Because a proper soundproofing treatment will never come cheap.
not come cheap.
to do soundproofing properly.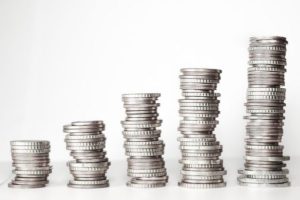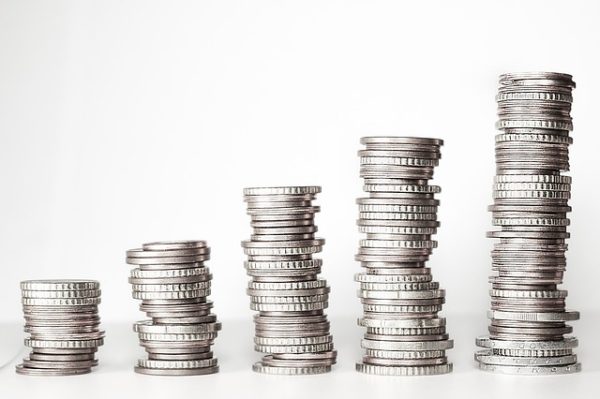 Generally, if you ask a contractor to remodel a room for soundproofing as a room for musical instruments, an 8-mat room will cost 2 to 4 million yen.
Of course, it depends on the degree.
For example, a soundproofing renovation for the purpose of creating a theater room may cost about half that amount.
By hiring a professional, they will have a clear understanding of the space and provide the appropriate soundproofing treatment for the room.
…but it is very expensive.
Unless you have a lot of money to spare, you will not be able to afford to pay so much.
If you are "willing to pay this amount," then by all means, please have a professional remodeler do the work for you.
And for those who say, "I can't pay this much, but I can pay tens or hundreds of thousands of yen," please read the following article.
Finally, if you cannot afford to spend tens of thousands of yen, unfortunately you should give up soundproofing your room.
Unfortunately, spending money half-heartedly will not result in a satisfactory soundproof room.
If you still wish to play an instrument, we recommend that you purchase an electronic piano, keyboard, electric guitar, or electronic drums that you can play while listening with headphones.
Four places to press to soundproof your room
There are four places to treat your room to make it soundproof.
that is
wall Ceiling Ceiling Floor Floor Door (window)

Door (window)


It is.
A common mistake is to soundproof only windows and doors and then become complacent.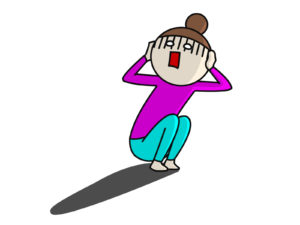 Indeed, many home centers and music stores sell insulation and soundproofing sheets that can be applied to window and door gaps.
But doing all this is not enough.
Sound spreads in all directions, and its vibrations are transmitted to the floor and ceiling.
Halfway soundproofing does not make sense.
If you want to build a proper soundproof room, make sure you have these four things in place.
The four soundproofing processes are described in turn.
wall
The easiest and cosiest way to add soundproofing to a wall is to
Increase the amount of wall
of the wall.
As anyone who has experienced this will know, a typical inexpensive rental apartment or condominium can hear even the smallest of noises from the room next door.
For example, if you can hear the TV all the way through, or hear coughing, or hear noisy footsteps on the floor above you.
Much of this is due purely to thin walls.
In other words, the idea is that " if the walls are thin, why not make them thicker?
Above all, the advantage of this method is that there is no need to consider sound spread or reflections.
Adding walls can reduce unwanted sound transmission at an inexpensive cost.
So what should we use to thicken the walls? Here are the advantages and disadvantages of each sound-absorbing material.
In addition to walls, the materials introduced here are also used for ceilings and floors, so please read them carefully and refer to them.
Polyester type
The most recommended material is this polyester-based sound absorbing material.
Polyester-based sound-absorbing panels have fine fibers that absorb vibrations well, preventing any sound from low to high tones of musical instruments, including pianos, from leaking outside.
It also has an insulating effect, killing two birds with one stone as far as the room environment is concerned.
Furthermore, if polyester has a distinctive color and shape, it can be applied as is without any discomfort as wallpaper.
Above all, this material is lightweight and easy to affix.
However, the more "airtight" the room is, with gaps thoroughly eliminated, the more the sound may reverberate and become "fluffy" and echoing.
rock wool
Rockwool is a man-made fiber made by melting basalt and other minerals at high sound pressure and cooling them into thin fibers.
Like the polyester type, this one also prevents any kind of sound from leaking out, from bass to treble.
It is lightweight and easy to apply, but there is one drawback.
It is prickly and painful when in direct contact with the skin.
Therefore, after the rockwool is applied to the wall, wallpaper must be applied over it.
Also, because of the fine fibers, there is a risk of scattering.
In the unlikely event that wallpaper applied over rockwool is torn, the rockwool inside may scatter and cause itching on the skin.
Conversely, if properly wallpapered and cared for, they are relatively inexpensive and in circulation, so they are an option.
glass wool
The name "glass wool" is derived from glass and wool.
As the name suggests, it is a collection of glass fibers.
Not only is it effective in soundproofing and heat insulation, but it is also used in ships, refrigerators, and computers because it is extremely resistant to heat.
The word "glass" conjures up images of sharp edges and danger, but this is not the case with fibrous materials.
However, like rock wool, it will tingle in direct contact.
One caveat to remember is that they can contain moisture in the air, which can make them heavier and risk them slipping out of place.
The price is inexpensive, but it is best to use a properly coated product properly or have a professional contractor do it for you.
urethane foam
Last but not least, urethane soundproofing materials are the most common soundproofing materials in recent years.
It is a material that makes you say "Oh, this is it" when you see it in person, and it is also used as a raw material for styrofoam.
Because it is lightweight and can be cut quickly with a cutter, it can be made to any size and easily affixed with double-sided tape or other means.
One thing to note is that it is flammable. Please be careful about smoking and other flammable substances.

Performance-wise, it is an undisputed soundproofing material
but its disadvantage is that it is more expensive than other materials.
The disadvantage is that it is often more expensive than other materials.
than other materials.
If you can afford the price, you should use this one.
Many inexpensive products are available, but many of them are thin and not very effective in soundproofing.
ceiling
The best way to soundproof a ceiling is to first affix "soundproof sheets" and fix them with screws, etc.
The "sound-absorbing material" is then applied on top.
Applying soundproofing sheets is not only hard work, it is also dangerous.
Also, since there will be work to lightly drill holes in the ceiling, the soundproofing effect will be reduced, but I personally think it is acceptable to use only sound-absorbing materials.
soundproof sheet
Soundproofing sheets are resinous sheets that repel sound.
Therefore, the use of soundproofing sheets by themselves is hardly effective as a soundproofing measure.
As the name suggests, this soundproofing sheet is a sheet, so it is very thin, but for being thin, it is quite heavy.
To fix this to the ceiling, there is a risk of it falling out with double-sided tape.
Therefore, long screws must be driven in to secure the soundproofing sheet.
screws need to be driven in
The screws must be long enough to hold the soundproofing sheet in place.
Check the substrate to see if it is possible to drive in screws.
Some types of ceilings are made of a material that breaks apart when screws are driven into it.
Be sure to hit it lightly and make sure it is OK before doing so.
acoustic material
As for sound-absorbing materials, these are described in the "Walls" section.
Be sure to choose the right material for the situation.
However
unlike walls, there is a high possibility that it will fall off due to gravity
So, be sure to use strong adhesive tape or glue when attaching.
floor
Except for those who have rooms in the basement, floor measures are essential if you play a musical instrument.
There are two main types of sound transmitted through the floor.
The first sound is called impact noise.
It is a sound that resonates directly to the floor, as heard when walking on the floor.
This creates vibrations throughout the floor, which the floor passes through the floor, into the beams, and through to the ceiling in the room below.
Since the piano is an instrument in contact with the floor, vibrations are naturally transmitted directly from the piano legs to the floor.
The second sound is the sound in the air.
For example, this includes talking, laughing, and the sounds of television and music.
The sound of a piano is exactly like this: the sound emitted from the strings is dispersed through the air.
So, in the case of the piano
both measures must be taken.

What is done for the floor is the same as for walls and ceilings, i.e., layering sound-absorbing and other materials.
soundproof sheet
The first is a sound insulation sheet, just like the ceiling.
This prevents "airborne sound" from being transmitted to the subfloor.
Unlike ceilings, there is no need to screw in the ceiling, as there is no risk of it falling due to gravity.
Use thin double-sided tape or other means to lay the floor so that it is not uneven.
Double-sided tape is not necessary for some items.
It should be flattened only, and the sheet should be applied in a way that does not affect the piano.
The most important thing to watch out for is floors made of stone or ceramic tiles.
If the sheets on these floors are not uniform, they can reverberate and sound strange.
If your room has stone or ceramic tile floors, be sure to focus on applying the sound insulation sheets evenly.
Also, if the floor is raw wood flooring, not a sheet with wood grain, watch out for mold.
If there is a gap where the slightest moisture can enter from under the floor, mold can develop between the floor and the sound insulation sheet from there.
To prevent this, we recommend laying "insect and mold resistant sheets" before laying sound insulation sheets.
soundproof carpet
The next step is sound-absorbing materials, but unlike walls and ceilings, fluffy materials make it difficult for people to walk on them and also make it impossible to stabilize a piano or other musical instrument.
This is where we recommend soundproof carpeting.
Soundproof carpets are made by attaching carpet fabric over a thinly stretched sound insulation material.
Since the purpose is "carpet", it is nicely leveled from the beginning.
By placing this on top of the sound insulation sheet, it reduces"impact noise" of direct vibration, and also reduces the transmission of "airborne noise" through the action of sound absorbing materials.
When purchasing a carpet, be aware that many cheap "soundproof carpets" advertised as such are simply thicker versions of regular carpets.
Many of them are explained in difficult terms, but the bottom line is that you should look carefully to see if sound-absorbing materials are attached.
Of course, various types of sound-absorbing materials are used for this purpose.
Please refer to the aforementioned types of sound-absorbing materials to help you choose the right one.
Also, if the room was originally carpeted, you may simply place a sound insulation sheet under it.
To begin with, carpets also prevent sound dispersion.
There is no need to force a change in a carpet that has been carefully matched to the room.
Try using it as it is once, and use a soundproof carpet only when it does not seem to be soundproofed well.
Door (window)
Doors are an important element to consider when soundproofing a room.
One of the most common causes of common piano and other noise problems is doors and windows.
There are usually gaps under, above, and to the side of doors and windows that leak room sounds out of the room.
Completely soundproofing doors and windows takes an enormous amount of time and effort and is
most challenging.
It is also the most difficult.
However, we cannot spend all our time and money on this.
In this issue, I would like to share with you some of the ways I consider to be efficient.
Soundproof doors and windows
It is suddenly somewhat difficult, or rather cumbersome, including post-processing.
This is a good idea: "Change the doors and windows themselves to soundproofed ones.
There are products that provide a little soundproofing by putting sheets on doors and windows, but to be honest, they are not that effective.
Above all, there are many things to consider, such as the material and thickness of doors and windows, which are too difficult for amateurs to perform.
Although it costs somewhat more money
soundproof doors and windows
It is more cost-effective
I think it is more cost-effective
I think it would be more cost-effective.
If finances are tight, try applying the aforementioned sound-absorbing material to the door.
The windows have an external "soundproofing board".
Although the room will be darker, regular windows can be used without problems by opening and closing them as needed, such as when playing the piano.
Fill in the gaps
Finally, fill in the gaps between doors and windows.
In many cases, this is unnecessary if the "soundproof doors" and "soundproof windows" mentioned earlier have been purchased.
These are often found at home improvement stores and have been featured on TV as a way to insulate rooms.
Simply put, they are cushion stickers that are applied to gaps.
Prices can be obtained at a much lower cost than other soundproofing costs.
By applying this, sound leaking through gaps can be suppressed.
When purchasing, look carefully at the type of door or window and be sure to understand the size of the gap.
When filling window gaps, we also recommend that they be "waterproof" in case of condensation.