This is a beginner's course for those who want to play the piano first, putting off the reading and meaning of difficult symbols and key signatures.
This time, let's learn the "Do" position.
G clef and F clef
Before we do that, we will study a few symbols.
Remember the following two symbols.

  treble clef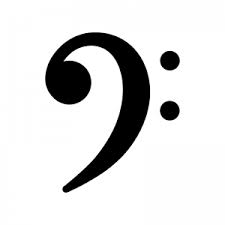 bass clef
(The meanings of these two symbols are explained separately.)
You will always see one (or both) of these two symbols at the beginning of the score.
Be sure to remember which one you are using, as it will greatly change the way you look at the music score.
Do position
The white keys (the white part) of the piano keyboard repeat "do re mi fa solasi do".
In other words, once you have memorized one of these, you can count which note is in which keyboard position, one by one.
The position of the "d" in the G clef and the H clef is shown in the illustration below.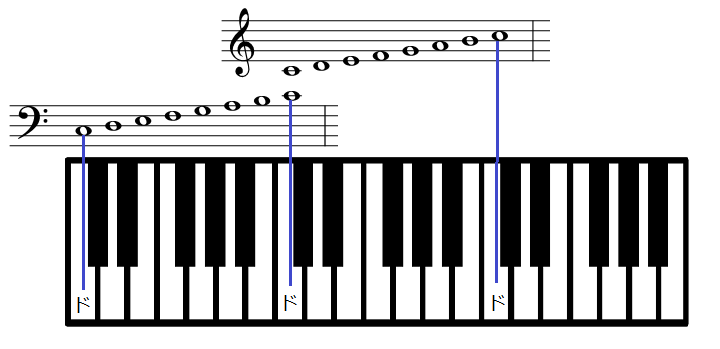 The black keys at the back of the piano, called the black keys, are not used in this project. All keys are white keys only.
The "D" overlapped by the G clef and the H clef will be the "D " key that comes near the center of the piano.
First, let's memorize the three "Do" positions for the G clef and the C clef together.
Only then will you be able to read the music.
This note is four notches up from the "Do," so it is the "F" in "Doremifa," and so on… Let's follow each note on the keyboard and memorize its location.
By repeating this process, all the keyboard positions and notes of all the "Doremifasolacido" keys will be connected.
As you get used to it, you will be able to tell where the notes are on the keyboard in an instant after looking at it.
As you get more used to it, your fingers will learn the position of the notes, and you will be able to play almost without looking at the keyboard.
Again, first learn the position of the "Do" in the illustration.