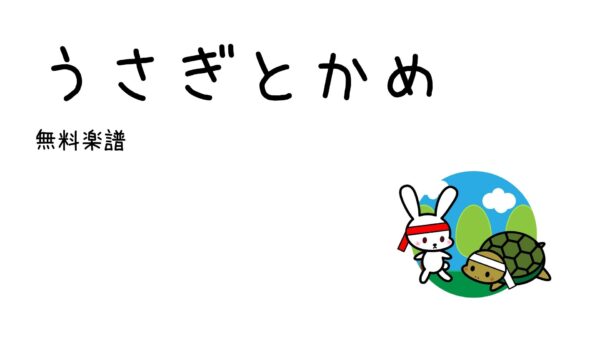 The famous children's song "Usagi to Kame (Rabbit and Tortoise)," which begins with the words "Moshi moshi frown yo," has been adopted as a children's song by the Ministry of Education.
As a story, "The Rabbit and the Tortoise" comes from Aesop's Fables and is an ancient Greek tale, but this song is a Japanese original. Both the story and the song are so famous that everyone, young and old, knows it.
In this issue, we will introduce free sheet music for this "Rabbit and Tortoise". We have also included sheet music with do-re-mi for beginners, so please use that as well.
The Rabbit and the Tortoise Free Piano Scores
Now let me introduce the sheet music.
Please choose the level of difficulty that suits you best.
Beginners can practice the sheet music in order to improve their skills.
Click on the score to go to the link.
We have introduced several types of sheet music, so please use the one you like.
Free sheet music ① (with Do Re Mi, white keys only)
The first one is a self-written simple sheet music with do-re-mi with a DoReMi. It is transposed to C major without black keys to make it easier to play.
It is very easy to play, so beginners should start from this sheet music. However, the range is a little wide, so it may be a little difficult for children with small hands or those who have just started playing the piano.
You can play it not only on the piano, but also on a recorder or a piano application.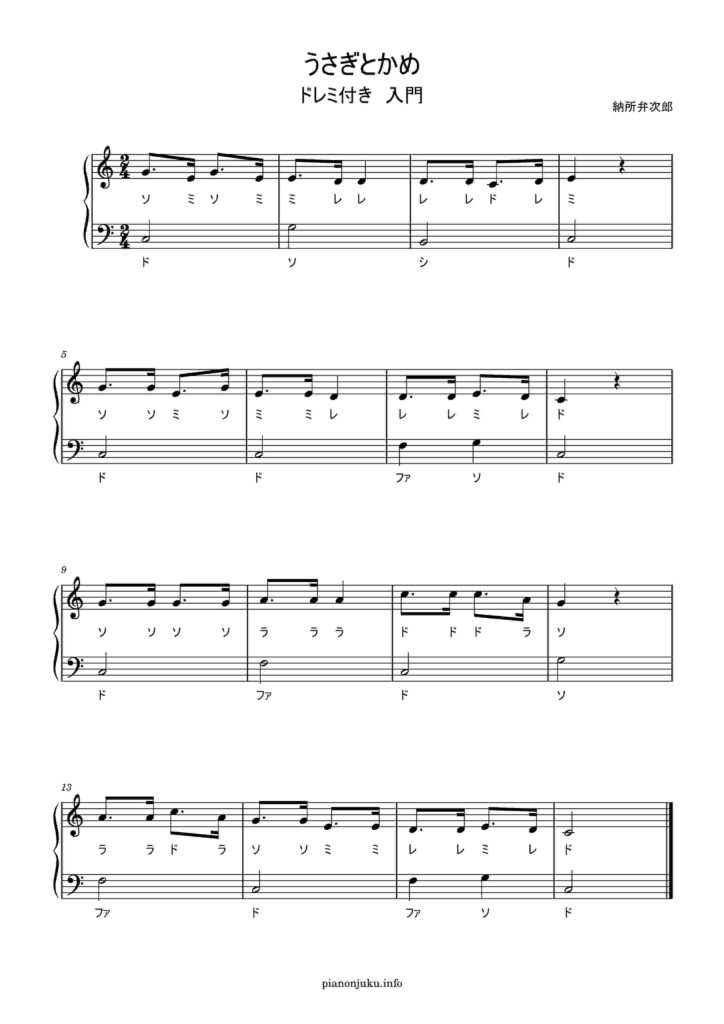 Free sheet music (2) (Elementary level)
The next score is a slightly more difficult left hand score with a prelude.
It is in the key of D major, the key of the original piece, so please be careful of the position of the black keys.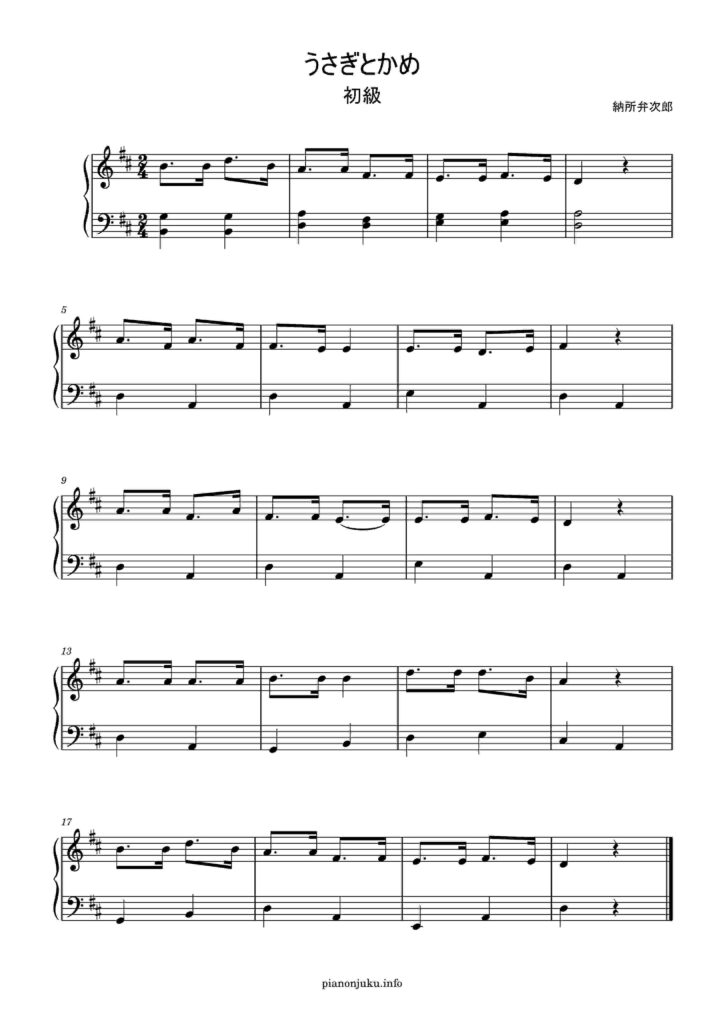 Free sheet music ③ (Intermediate)
This is the last score with an even higher degree of difficulty.
There are many places where both the right and left hands play two or more notes at the same time. The left hand should also play with care in staccato.
The difficulty level is intermediate.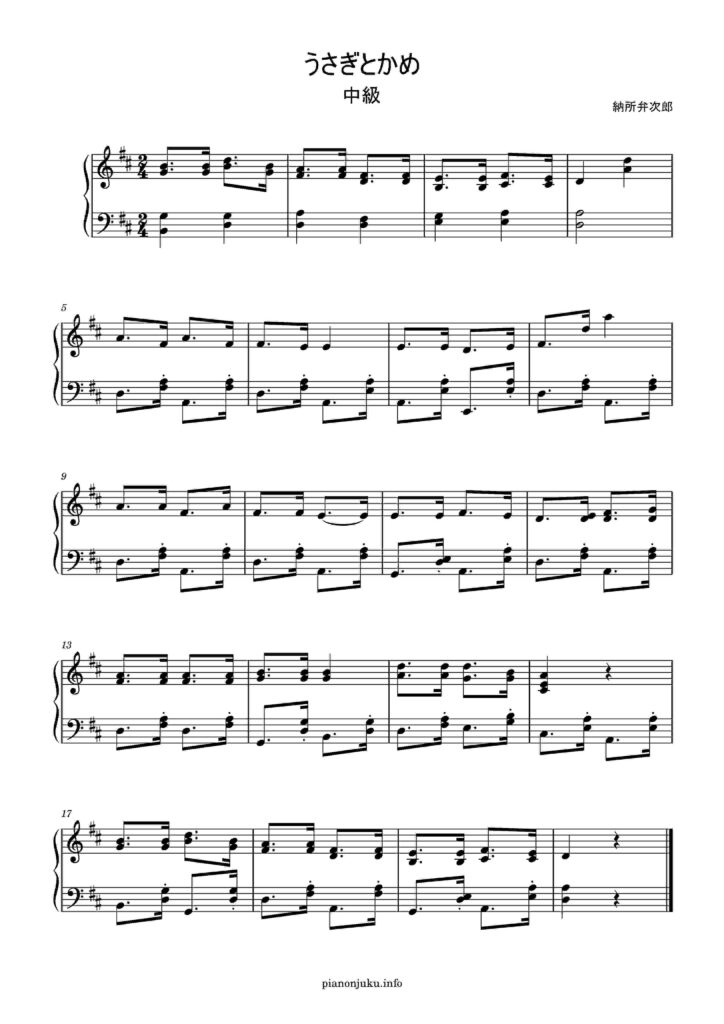 The Rabbit and the Tortoise Sheet Music
If the free sheet music is not enough for you, or if you want to play music with a different atmosphere, we recommend Plinto-Music, which is operated by YAMAHA. If you are interested, please give it a try.
Click here for more nursery rhyme sheet music