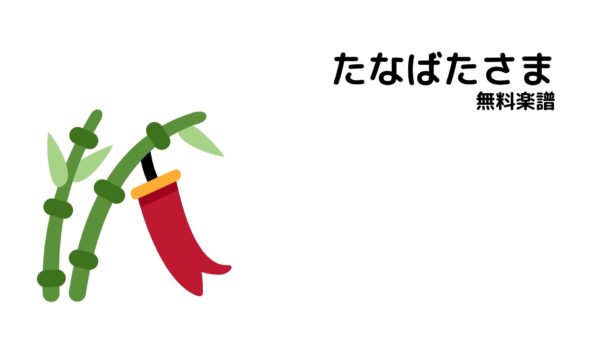 Tanabata-sama" is a standard children's song for the Tanabata Festival in July.
In this issue, we will introduce free sheet music of this "Tanabata-sama.
We also have sheet music with do-re-mi for beginners, so please use that as well.
Tanabata-sama Free Piano Sheet Music
Now let me introduce the sheet music.
Please choose the level of difficulty that suits you best.
Beginners can practice the sheet music in order to improve their skills.
Click on the score to go to the link.
We have introduced several types of sheet music, so please use the one you like.
Free sheet music ① (Melody with Do-Re-Mi in C major)
The first one is a self-written melody notation with a do-re-mi with a do-re-mi.
It is also transposed to C major to make it easier to play the two-hand score from this point on.
You can play it not only on the piano, but also on a recorder or a piano application.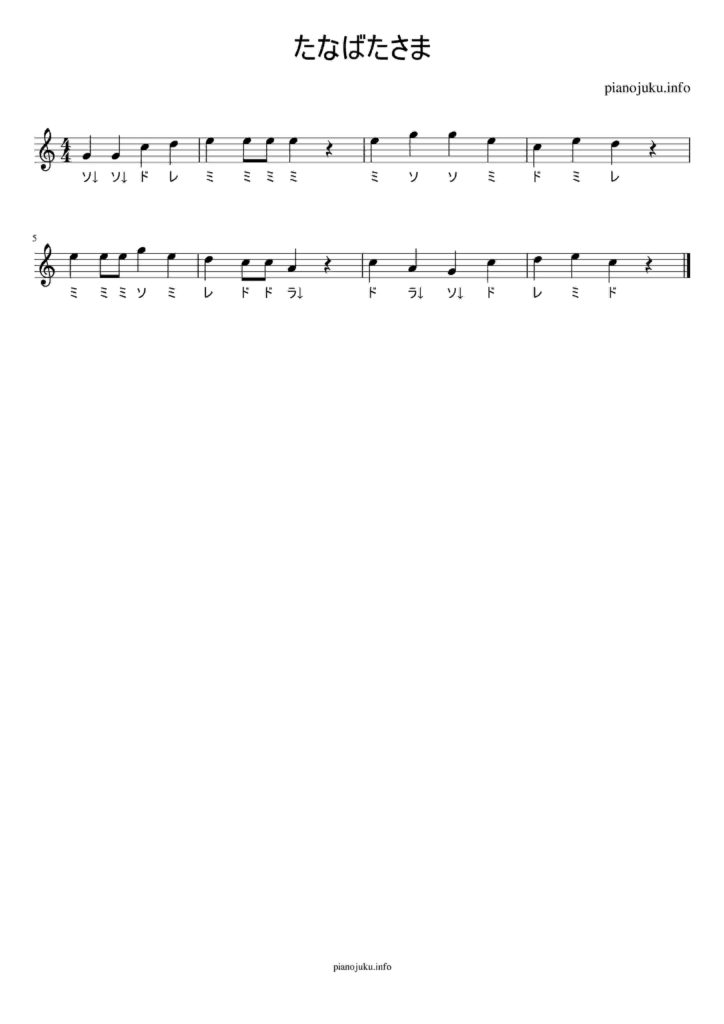 For a clean PDF of the image click here
Free sheet music ② (both hands, easy)
The following sheet music is The next sheet music is a simple accompaniment to with a simple accompaniment.
The left hand is made up of only two-note chords. The right hand remains the same as in the score of ①, so if you can play ① with your right hand, you can play up to ② with a little practice.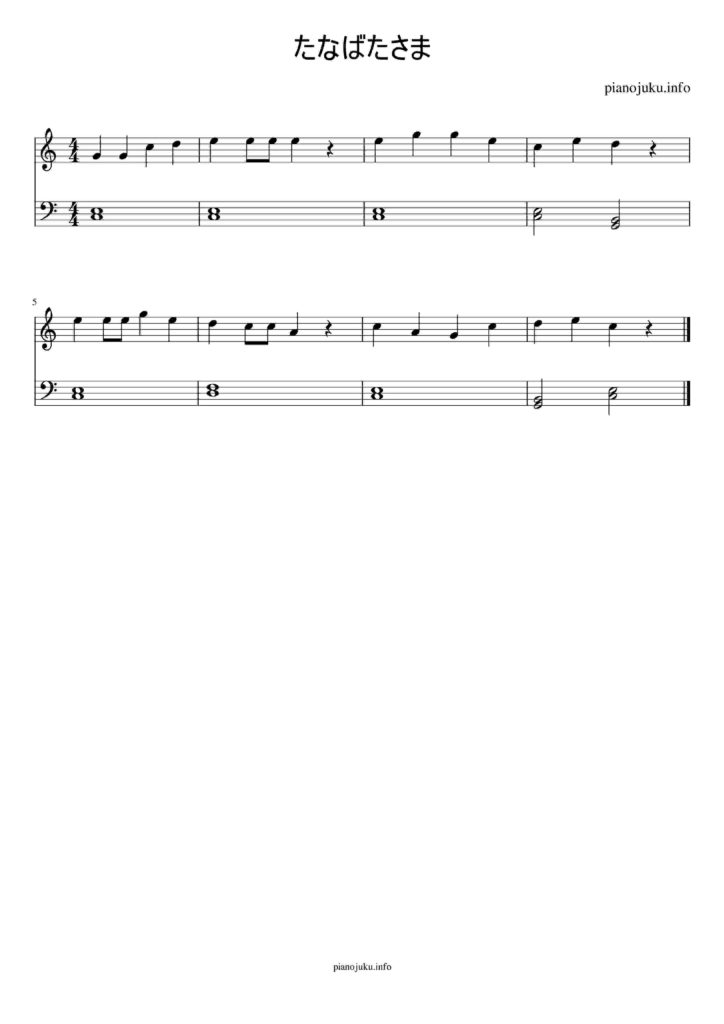 For a clean PDF of the image click here
Free sheet music (3) (two-handed performance)
Finally. The score of (2) is more difficult than that of (2). more difficult than (2). (2) is a more difficult version of the score in (2).
The right hand melody is also thickened with a few chords, and the left hand is also composed of four-part dispersed chords.
If the chords in the right hand seem difficult, ignore them and give priority to the left hand.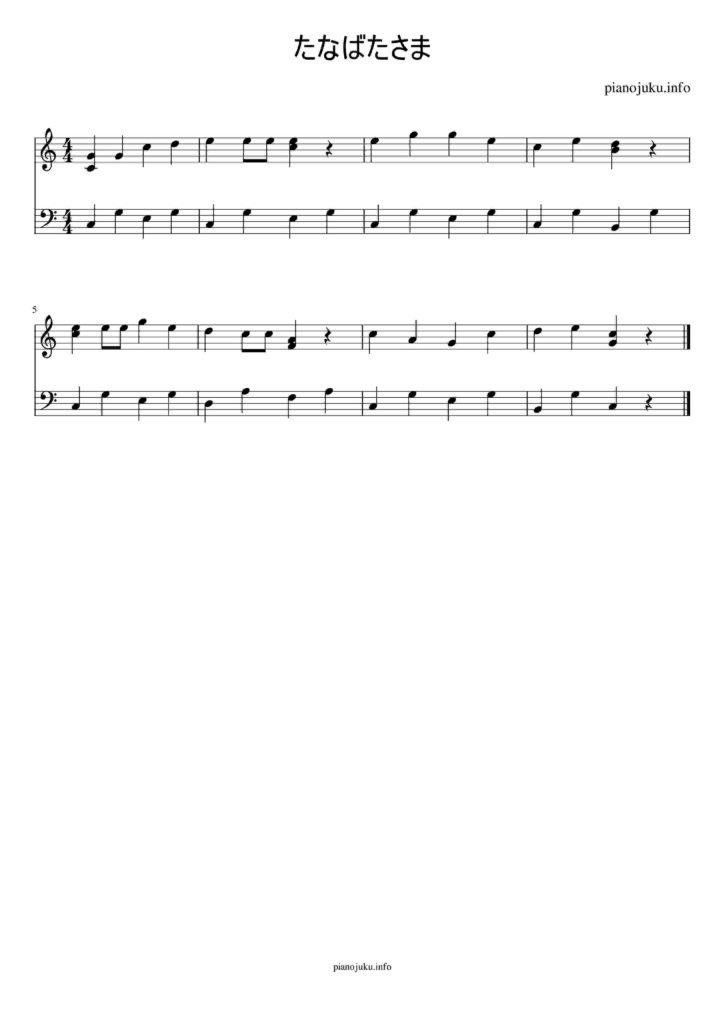 For a clean PDF of the image click here
Other Nursery Rhyme Sheet Music