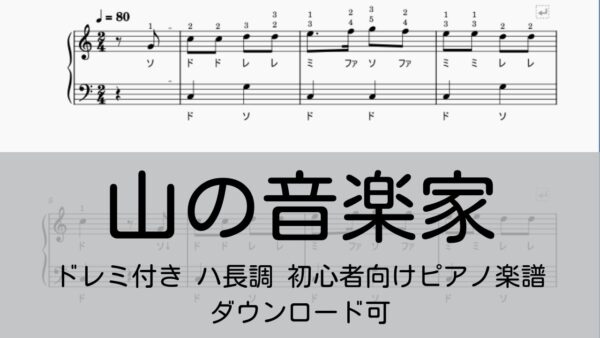 The "Mountain Musician" is a well-known nursery rhyme.
The song is actually based on a German folk song. Swiss, Russian, and American folk songs are often sung in Japan, but German folk songs are relatively rare.
In this issue, we will introduce free sheet music for this "Musician in the Mountains". We have also included sheet music with dolemi for beginners, so please use that as well.
Mountain Musician Free Piano Scores
Now let me introduce the sheet music.
Please choose the level of difficulty that suits you best.
Beginners can practice the sheet music in order to improve their skills.
Click on the score to go to the link.
We have introduced several types of sheet music, so please use the one you like.
There are JPEG and PDF versions, but the PDF version has better image quality.
Free sheet music ① (Melody with Do-Re-Mi in C major)
The first one is a self-written melody notation with a do-re-mi The original piece does not use black keys for the melody. The original melody does not use black keys, but I transposed it to C major so that I do not use black keys in the following two-handed score.
It is very easy to play, so beginners should start from this sheet music. However, the range is a little wide, so it may be a little difficult for children with small hands or those who have just started playing the piano.
You can play it not only on the piano, but also on a recorder or a piano application.
The lyrics are not posted due to copyright protection period.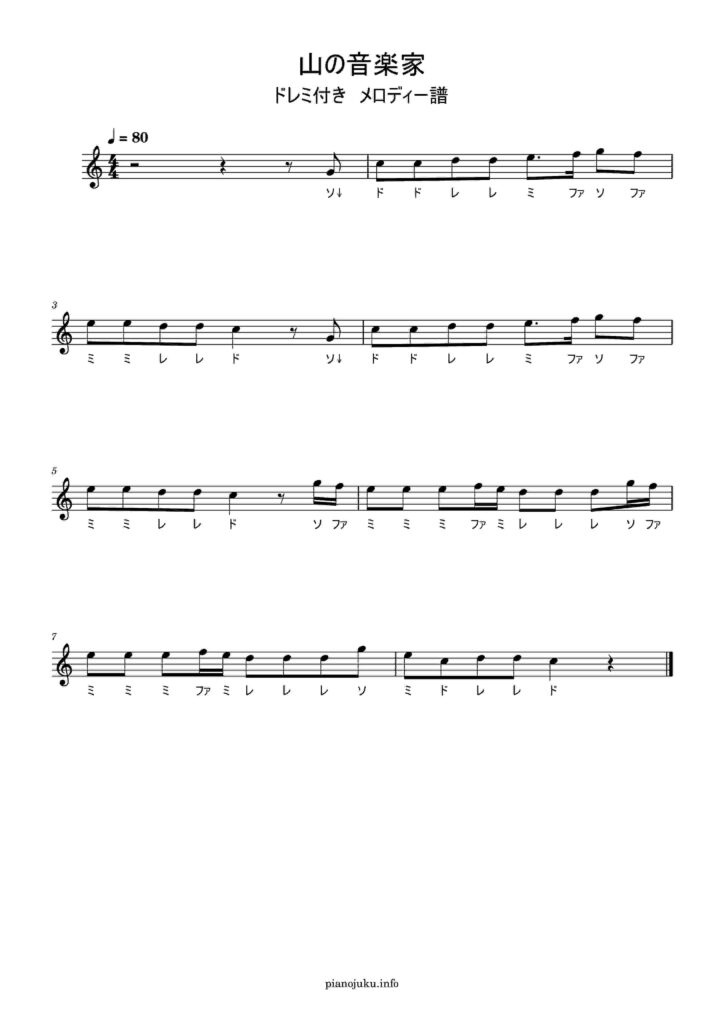 Free sheet music (2) (Introduction to Two Hand Scores)
The following sheet music is my own composition score for two hands I wrote it myself.
(1) A simple accompaniment (just the root note of the chord) is added to the melody.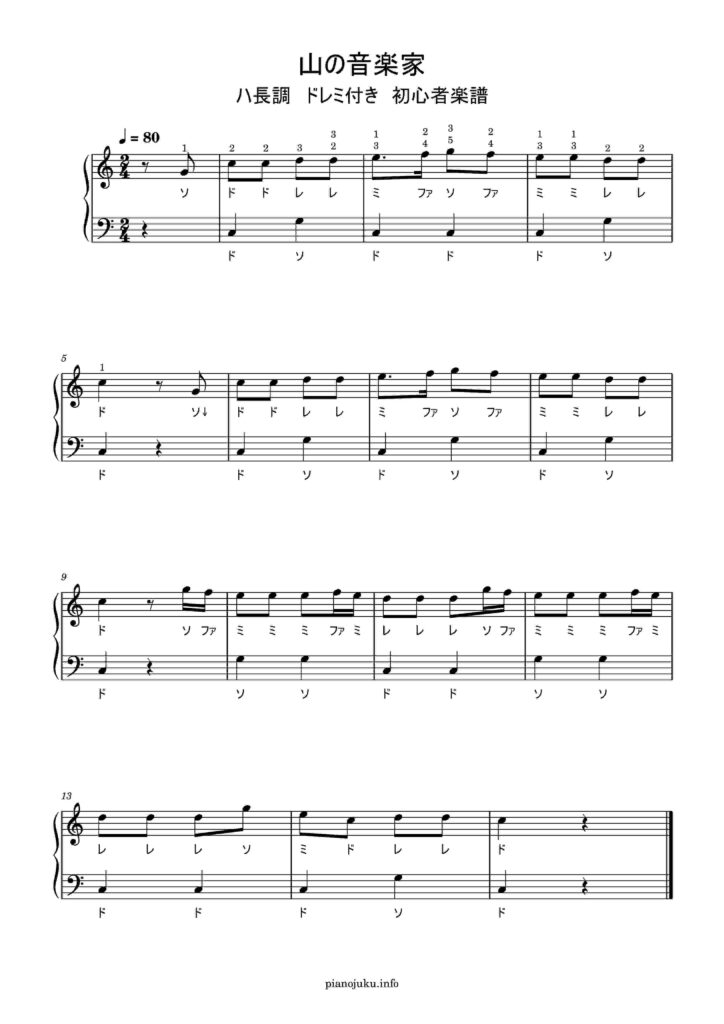 Free sheet music (3) (Elementary)
Next, we will show you the following two hand scores of beginner difficulty, which are slightly more difficult than (2). Two Hand Scores The next is a two-handed score of
Since the right hand melody is intact, I think you will be able to play it with the left hand as well with a little practice.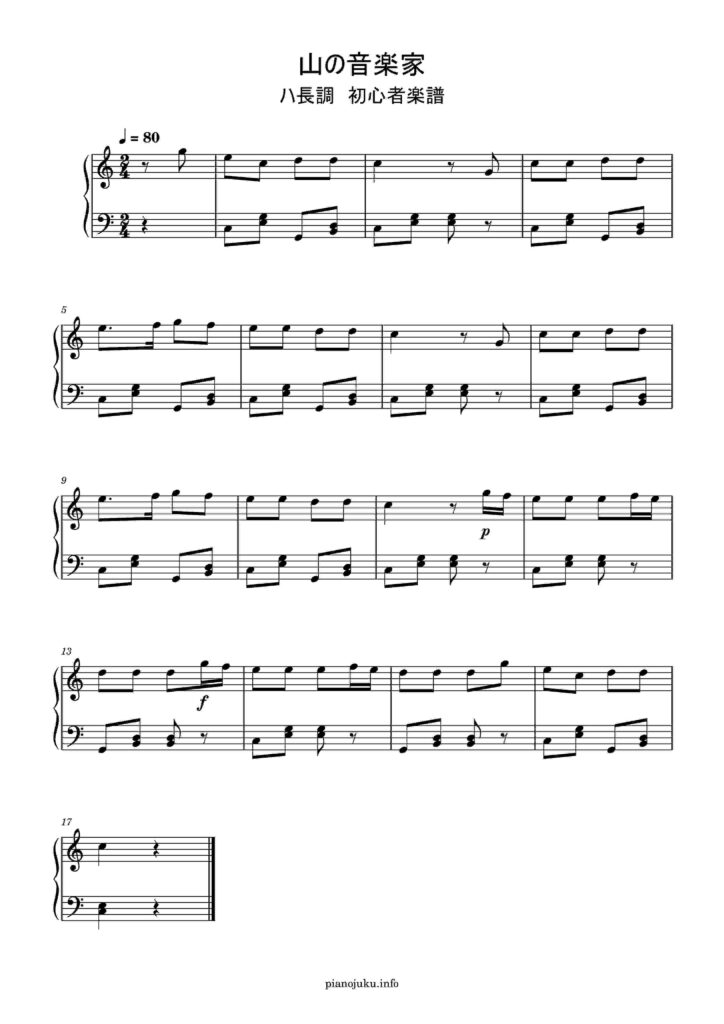 The Mountain Musician Sheet Music
If the free sheet music is not enough for you, or if you want to play music with a different atmosphere, we recommend Plinto-Music, which is operated by YAMAHA. If you are interested, please give it a try.
Click here for more nursery rhyme sheet music