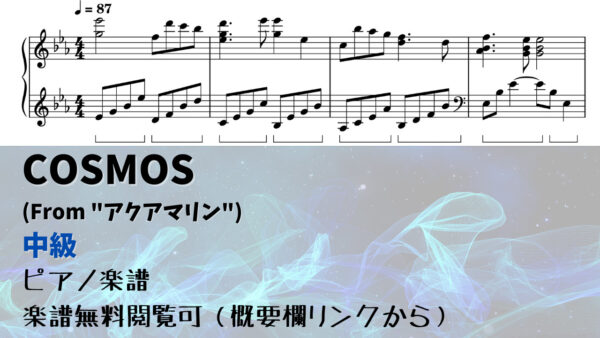 Aquamarine's "COSMOS" has been a staple of choral music in recent years.
It is one of the most popular choral pieces with its beautiful humor.
Unfortunately I didn't learn it in school, but after hearing it again, I really like it.
In this issue, we will introduce free piano sheet music for this "COSMOS".
*Please note that this is for piano performance, not for accompaniment of choral music.
COSMOS Free Piano Scores
Now let me introduce the sheet music.
Beginner's sheet music with do-re-mi is also available, so if you are just starting out on the piano, please use that as well.
Since the copyright of the original music has not expired, due to usage fees, free use is limited to browsing only.
Please note that downloading requires purchase.
Please choose the level of difficulty that suits you best.
Beginners can practice the sheet music in order to improve their skills.
Free sheet music (C major with Doremi) (Introductory)
The first one is a self-written simple sheet music with do-re-mi with a dolemi.
It is transposed to C major, but the black keys are inevitably used because of the modulation in the B melody.
You can play it not only on the piano, but also on a recorder or a piano application.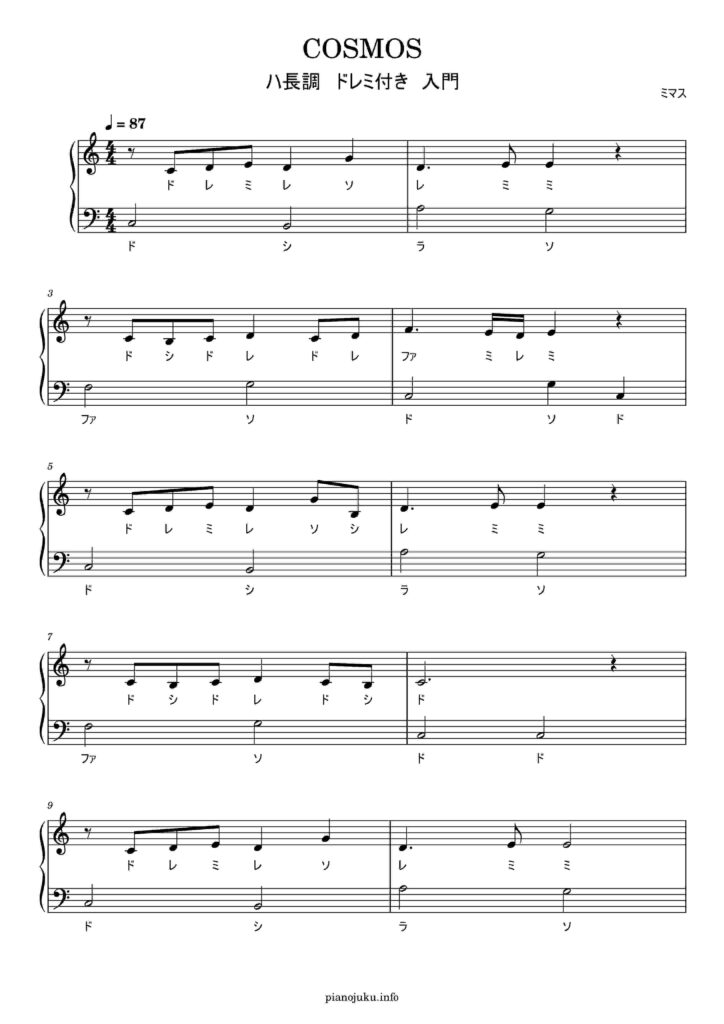 Free sheet music (2) (Elementary level)
The following score is a self-written score in the original key with a slight increase in difficulty.
There are many black keys and the range of the left hand is a little wide, so check each note as you play it.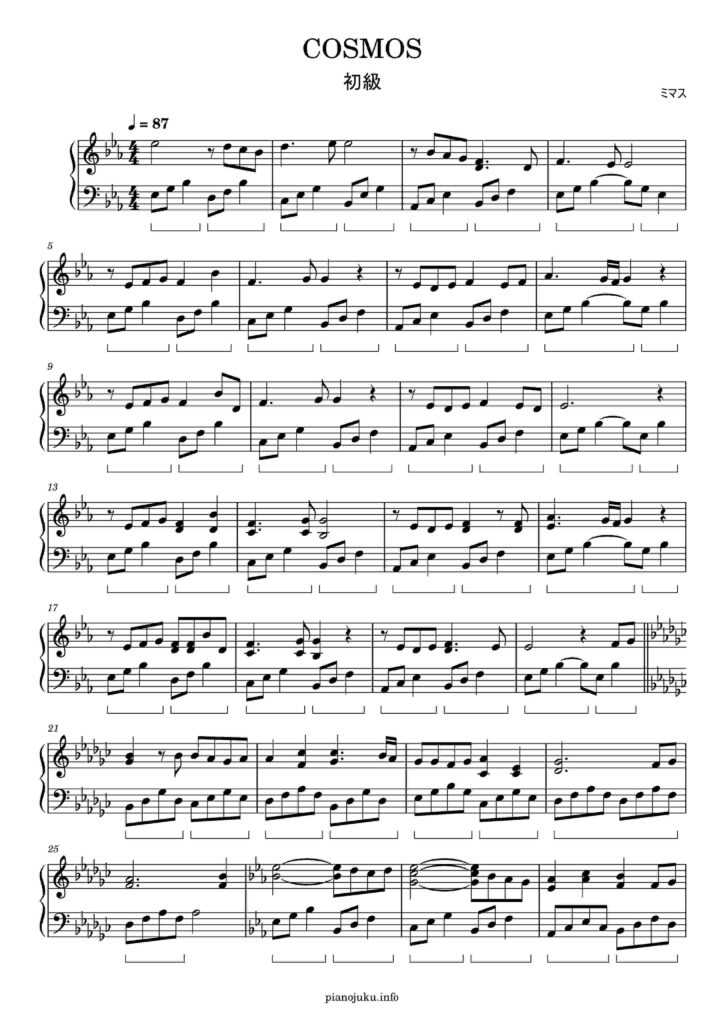 Free sheet music ③ (Intermediate)
Finally. Increased Difficulty Scores is
It is arranged in a slightly healing style compared to the choral accompaniment Ver.
The difficulty level is designed for people who can play the piano to some extent.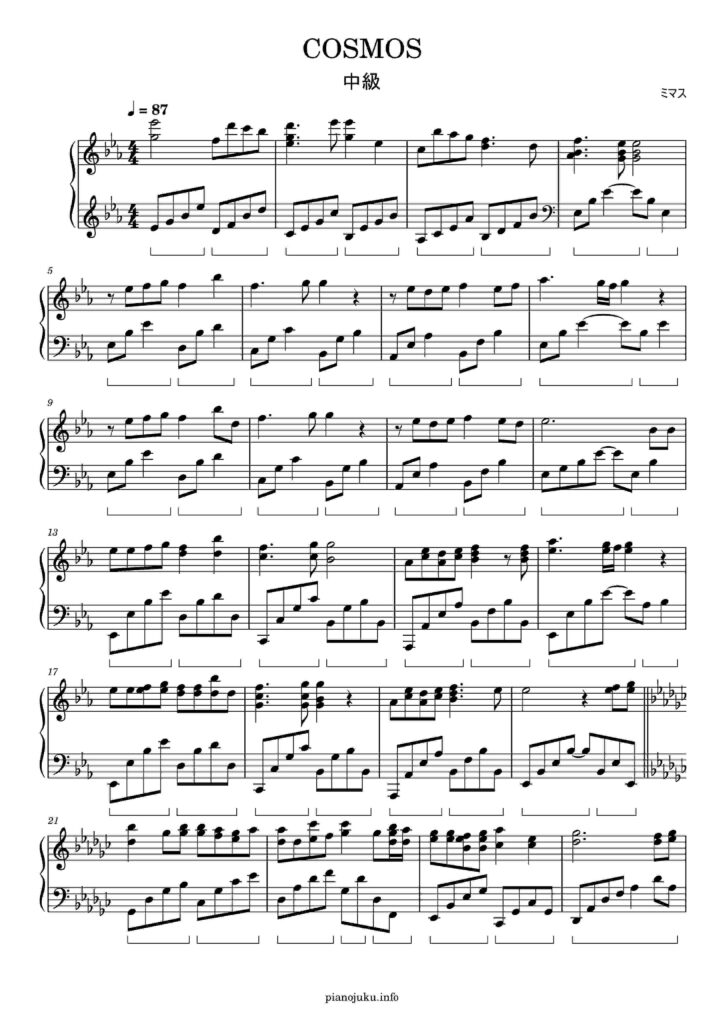 Click here for more nursery rhyme sheet music