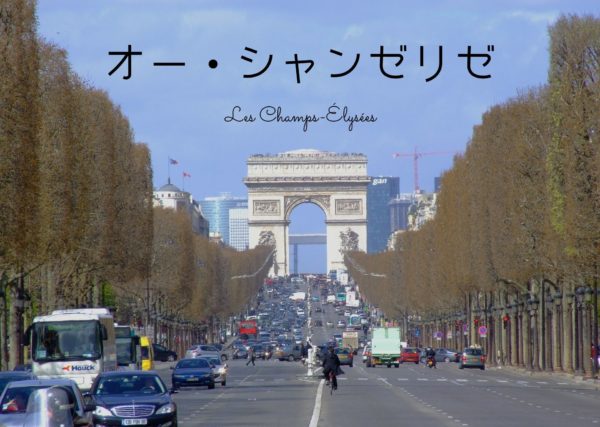 The world-famous folk song "Au Champs Elysees".
The Champs-Elysées is the street with the famous Arc de Triomphe in Paris, France, as you can see in the photo.
The "O" in the Japanese title of the song, "Au Champs Elysées," is made to mean "Oh" in exclamation, but it actually takes the "O Champs Elysées" part of the song's lyrics.
This "o" is French and is just an article, a word that does not need any special translation to be fine.
If you dare to translate it, it means "on the Champs-Elysées" or "on the Champs-Elysées".
So the official title is simply "Avenue des Champs-Elysées.
In this issue, we will introduce free sheet music for "Au Champs Elysées".
Au Champs Elysees Free sheet music
Due to copyright fees, free use of sheet music is for viewing only. Please note that downloading and printing may require purchase. You can use the music on your smartphone or tablet by opening the sheet music and placing it on the music stand.
We have also embedded YouTube videos of performances at the links, so you can look at or listen to each score carefully and choose the one you like best. Click on the score image to go to the link.
If you don't like any of the free sheet music introduced here, you can purchase and play professionally written piano sheet music sold at Plinto Sheet Music, which is operated by YAMAHA.
Score 1 (with Doremi) (Introductory)
The first one is a simple score with do-re-mi that I made myself.
Beginners are encouraged to use this sheet music.
The triplet with a tie makes the rhythm very difficult on the score.
Play the original song while playing it in your head, and learn the rhythmic sense of triplets and triplet+tie.
If you play the melody part, the score can be used not only on piano but also on various instruments such as recorder and ocarina.
Similarly, if you are playing on a smartphone piano app or other device, please use this one.
The difficulty level is introductory.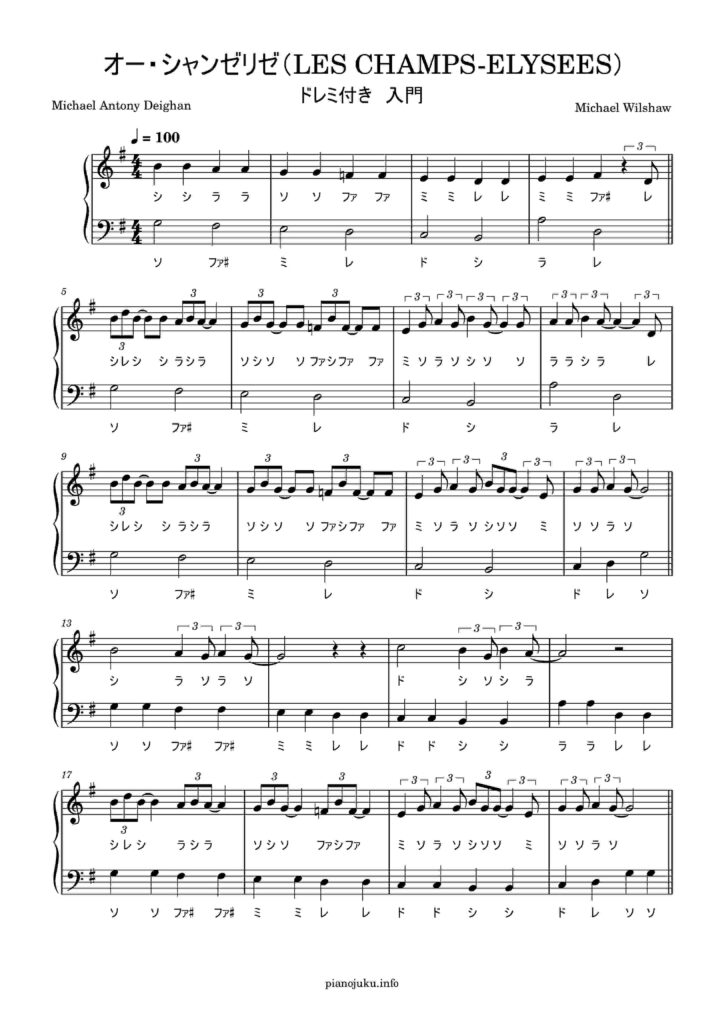 Score 2 (Elementary)
The next one is a slightly more difficult score with an elementary difficulty level.
Basically, the right hand melody is the same as in (1), and the left hand is also unified to a certain rhythm.
The difficulty level is elementary.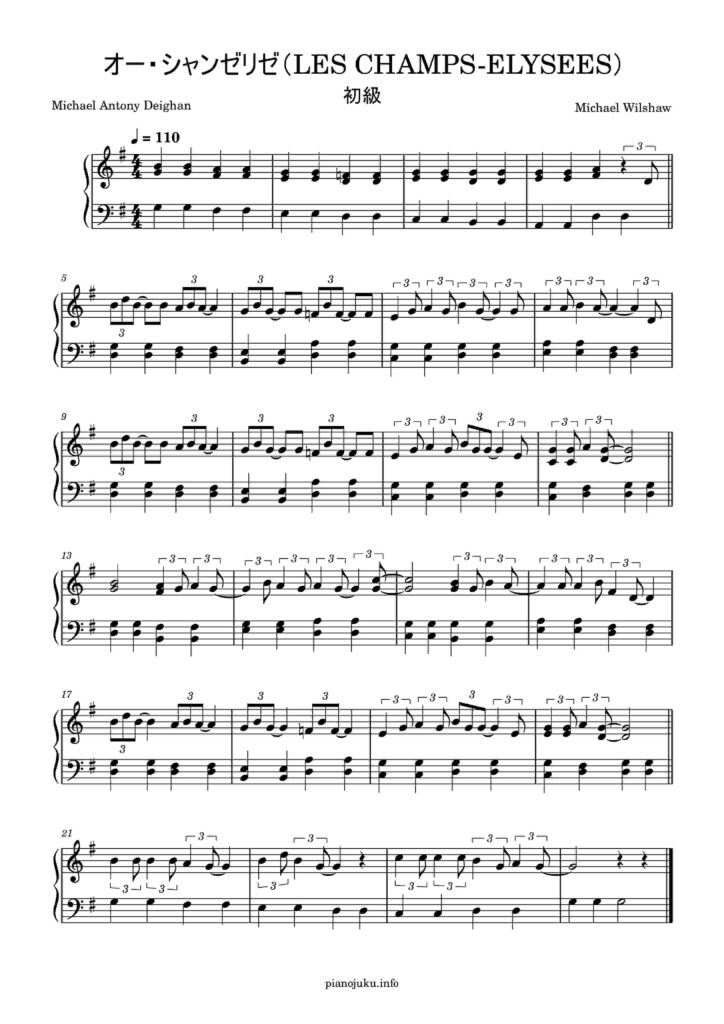 Score 3 (Intermediate)
The last one is sheet music for those who can play the piano to some extent.
The left hand also uses triplets throughout.
The difficulty level is intermediate.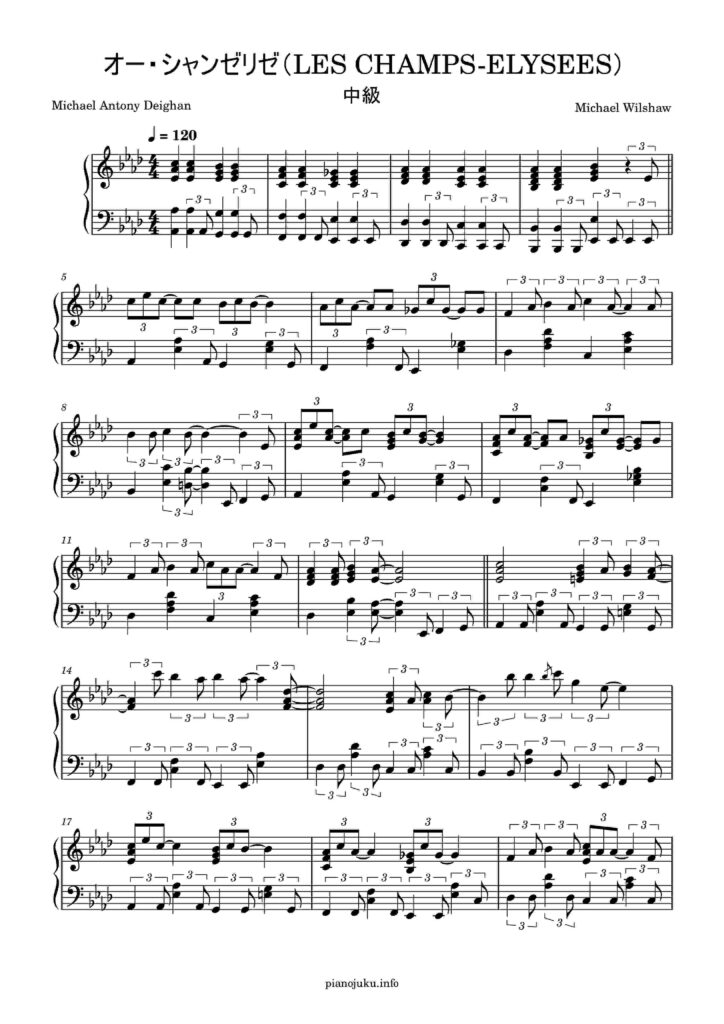 Other Nursery Rhymes, Folk Songs, and Choral Music Sheet Music