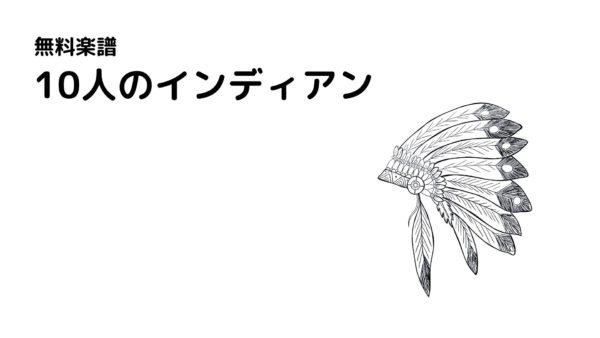 One of the Western nursery rhymes Mother Goose and very famous in Japan, "Ten Little Indians".
Even if you don't know the title of the song, everyone knows it. Everyone knows this song.
It is a famous song that has been used in various places, including a commercial for "Kitchen Bubble Haiter.
In this issue, we will introduce free sheet music for this "Ten Indians".
Ten Indians Free Piano Sheet Music
Now let me introduce the sheet music.
There is no charge to download the sheet music as the copyright of the original music has expired.
The melody has a range of notes from "low so" to "high so" in the key of C major, which is one octave. The hands must always move somewhere. Play as smoothly as possible, taking care not to break the notes.
Please choose the level of difficulty that suits you best.
Beginners can practice the sheet music in order to improve their skills.
Click on the score to go to the link.
We have introduced several types of sheet music, so please use the one you like.
Free sheet music (C major with Doremi) (Introductory)
The first one is a self-written melody notation with a do-re-mi with a do-re-mi.
The original is in D major, but we have changed it to C major so that even beginners can play it right away, and we have also included the names of the notes in the do-re-mi clef to make it easier to understand.
The melody part can be played not only on the piano, but also on a recorder or piano application!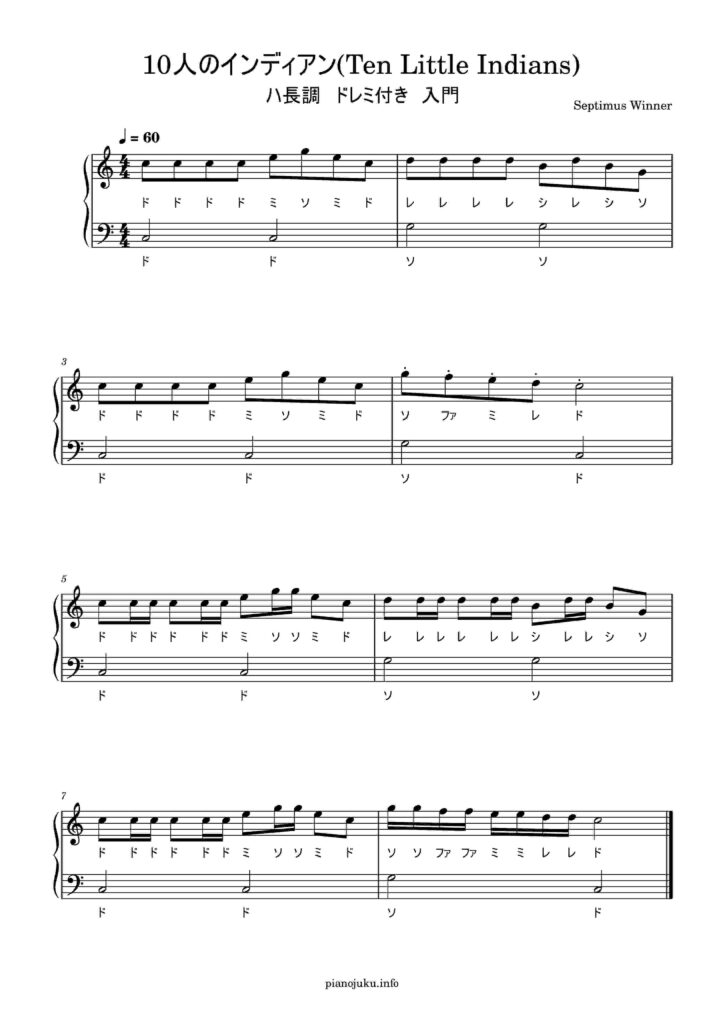 Free sheet music (2) (Elementary level)
The next sheet music presented here is a little more challenging.
The tempo may seem fast, but the tempo of the original song was a bit faster.
Since it is in the key of F major, the left hand can play it smoothly if the left little finger is placed in the F position.
The difficulty level is elementary.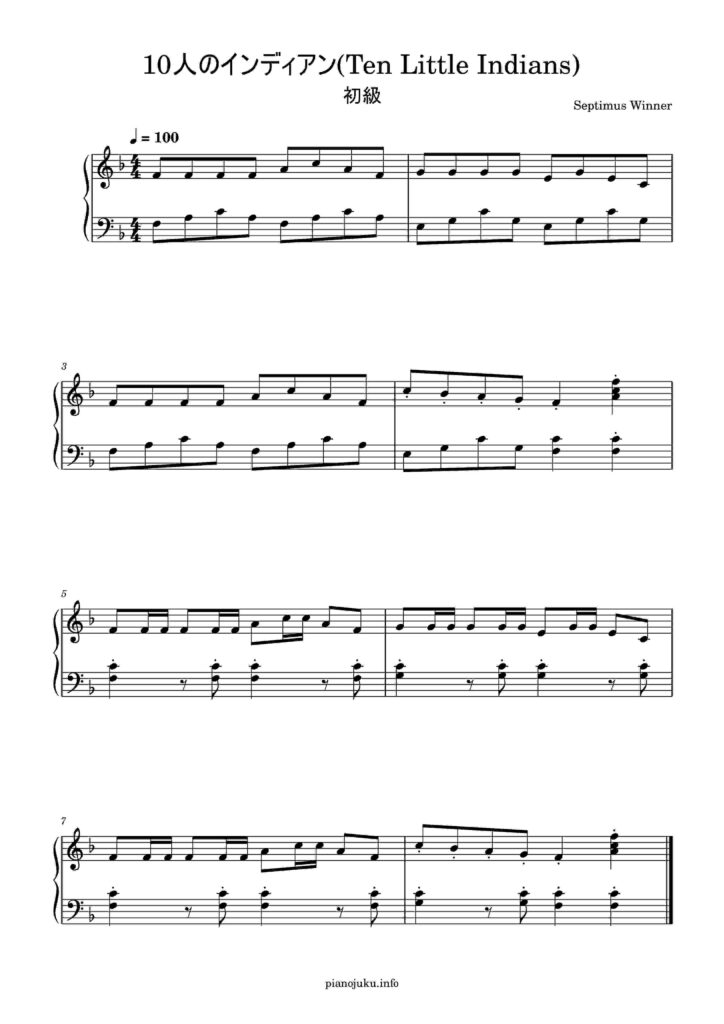 Free sheet music ③ (Intermediate)
Finally, here is the sheet music for those who can play the piano to some extent.
The difficulty level is intermediate.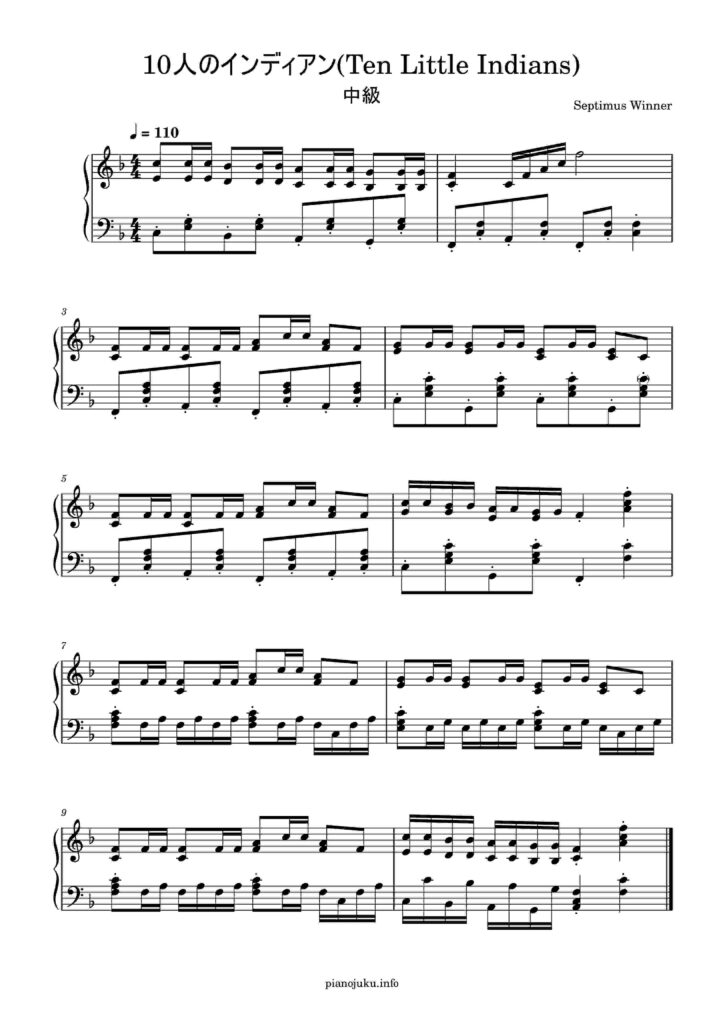 Other Nursery Rhyme Sheet Music