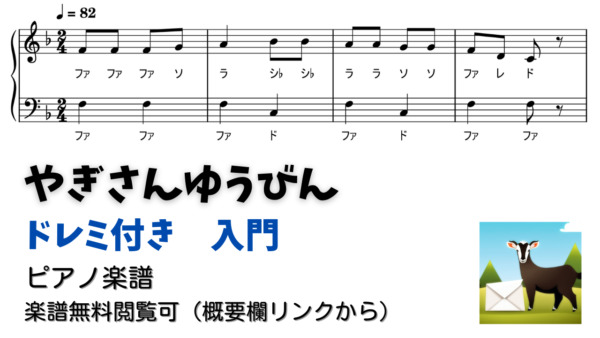 One of the famous nursery rhymes, "Yagisan yubin".
In this article, we will introduce free piano sheet music for this song.
Goat's mail Free Piano Scores
Now let me introduce the sheet music.
Beginner's sheet music with do-re-mi is also available, so if you are just starting out on the piano, please use that as well.
Since the copyright of the original music has not expired, free use of the sheet music is for viewing only.
Please note that downloading requires purchase due to copyright fees.
Please choose the level of difficulty that suits you best.
Beginners can practice the sheet music in order to improve their skills.
Free sheet music ① (with Doremi) (Introductory)
The first one is a self-written simple sheet music with do-re-mi with a dolemi.
You can play it not only on the piano, but also on a recorder or a piano application.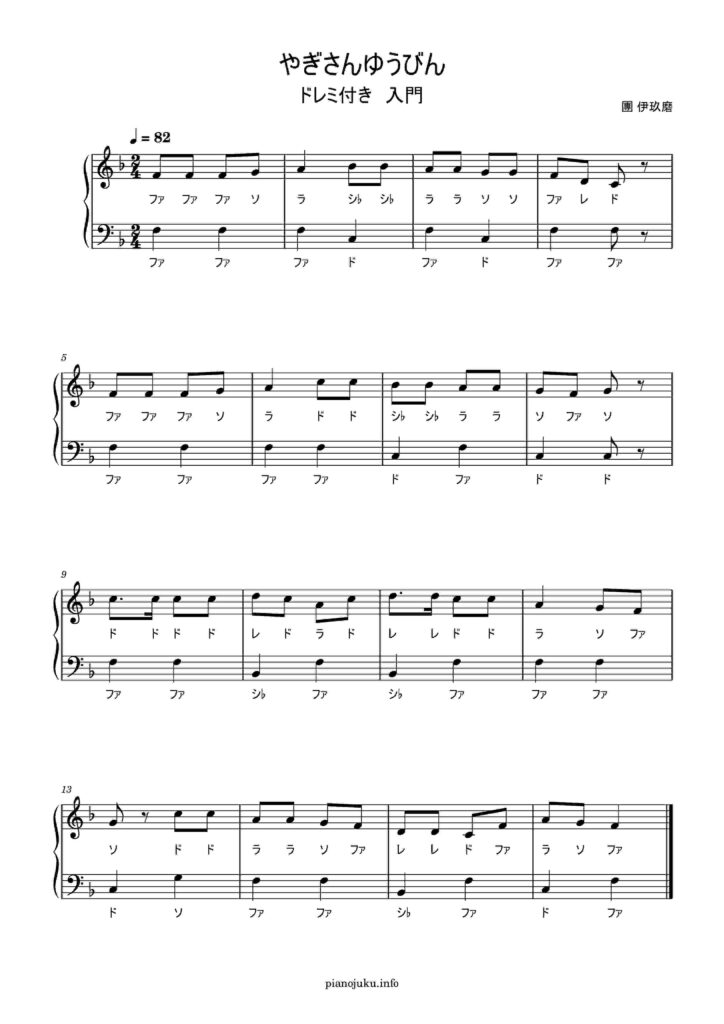 Free sheet music (2) (Elementary level)
The following sheet music is in the original key with a prelude and a little more difficulty.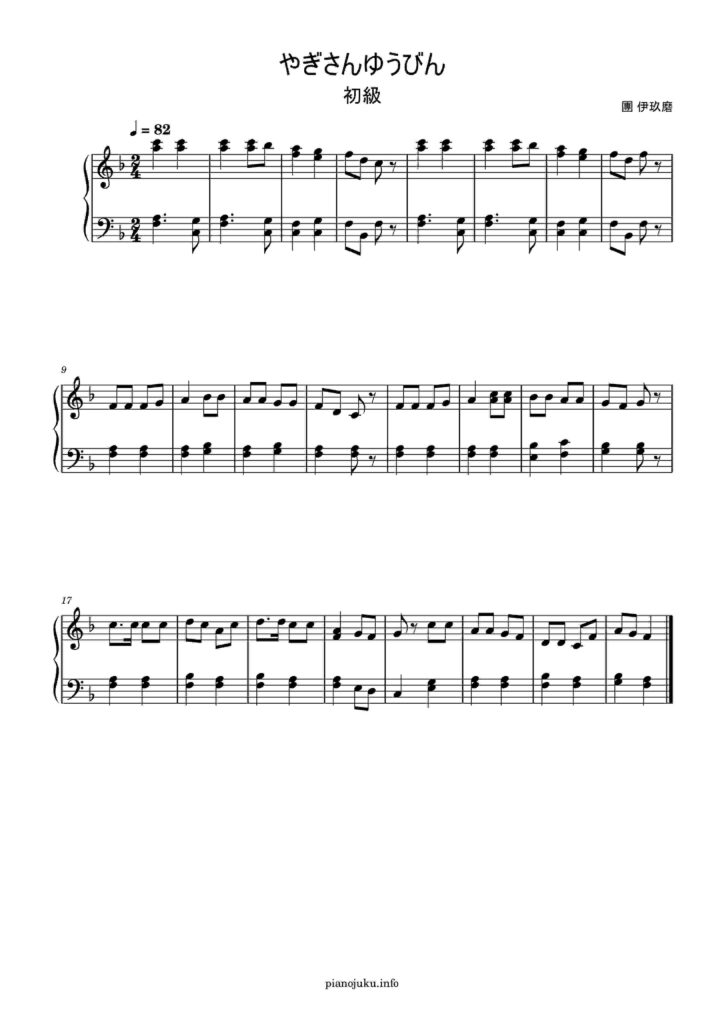 Free sheet music ③ (Intermediate)
Finally, recreate the original music. The difficulty level of the score The last one is the original score
The difficulty level is designed for people who can play the piano to some extent.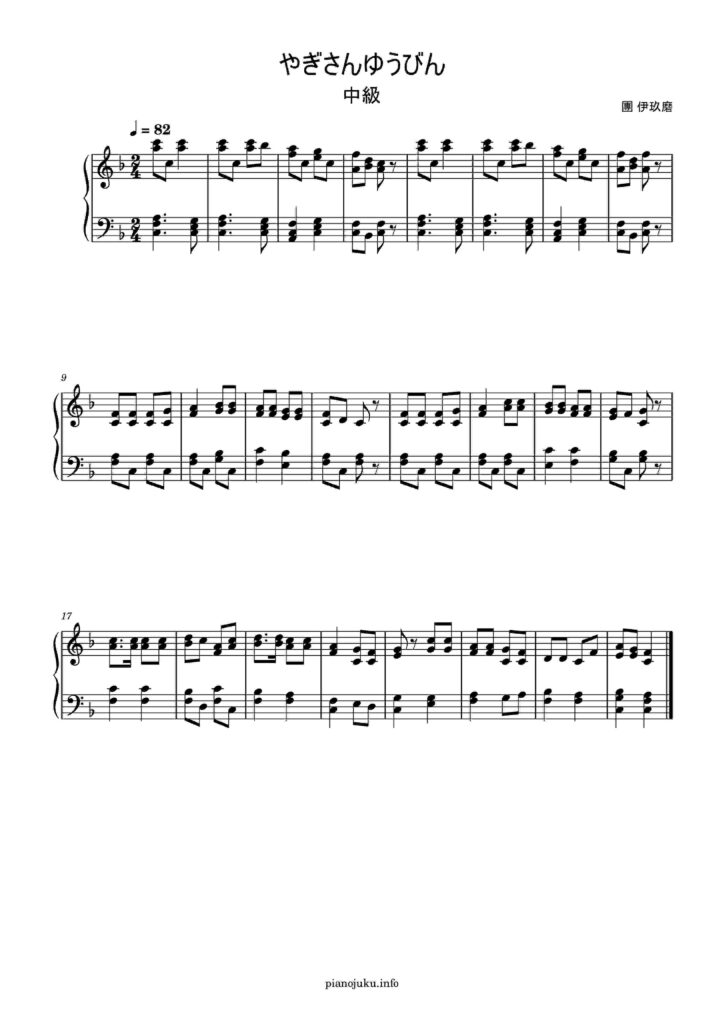 Click here for more nursery rhyme sheet music