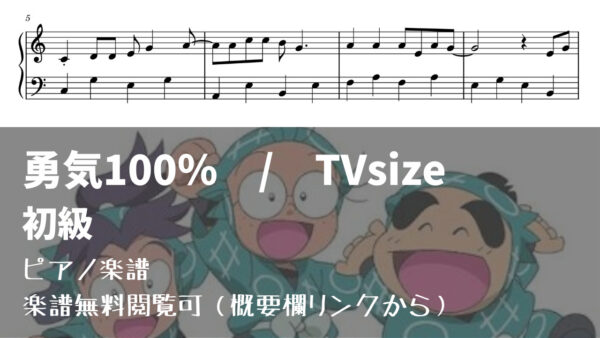 NHK's long-running program "Nintama Rantaro" has been running for over 20 years. Its opening song, "Yuuki 100%" is a famous song that has been covered by many Johnny's members, starting with Hikaru Genjii and continuing with NYC and Johnny's Jr.
In this issue, we will introduce you to this 100% Courage free sheet music.
Courage 100% Free Sheet Music
Here is the free sheet music for "Courage 100%".
Take a close look or listen to each score and choose the one you like best. Free use of sheet music is for browsing only, as the music is under copyright protection. You cannot download or print them. Please click on the link to enlarge the sheet music. You can also check the performance video at the link.
If you don't like any of the free sheet music introduced here, you can purchase and play professionally written piano sheet music sold at Plinto Sheet Music, which is operated by YAMAHA.
-Courage 100% – Free sheet music (1) (Introductory)
First, a simple score of my own composition.
It is scaled to the Do Re Mi scale, transposed to the key of C major, and the basic chord root note is used to construct the left hand notes.
You can use the right hand melody line to play on other instruments such as the recorder or pianica.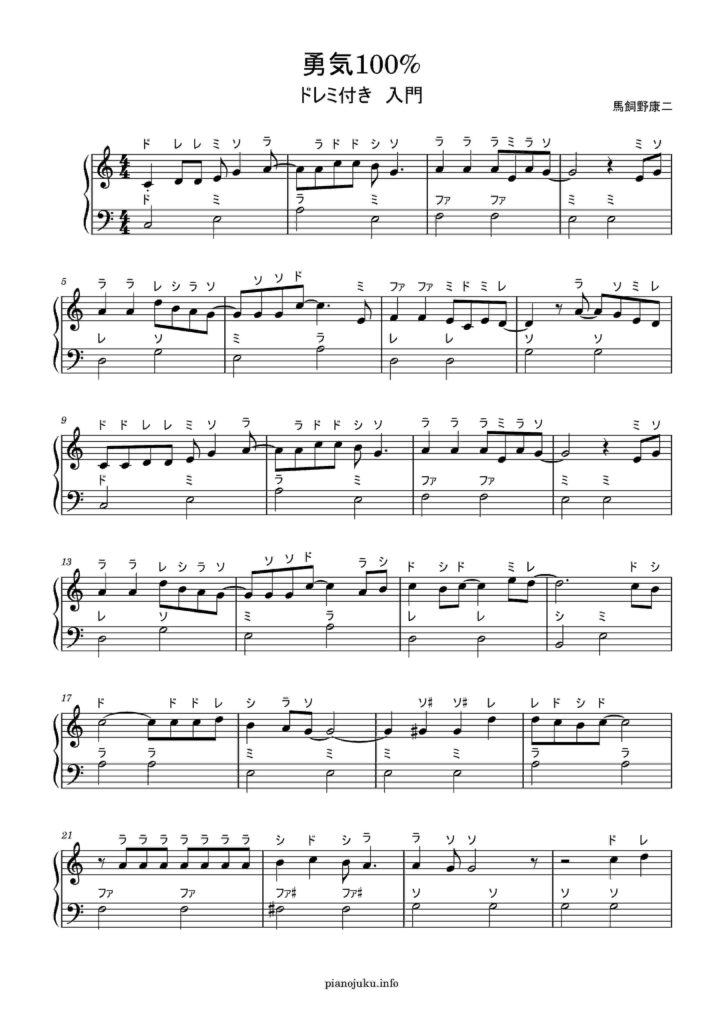 -Courage 100% – Free sheet music (2) (Elementary)
Like (1), it is in C major, but both the right and left hands have increased difficulty.
The difficulty level is elementary.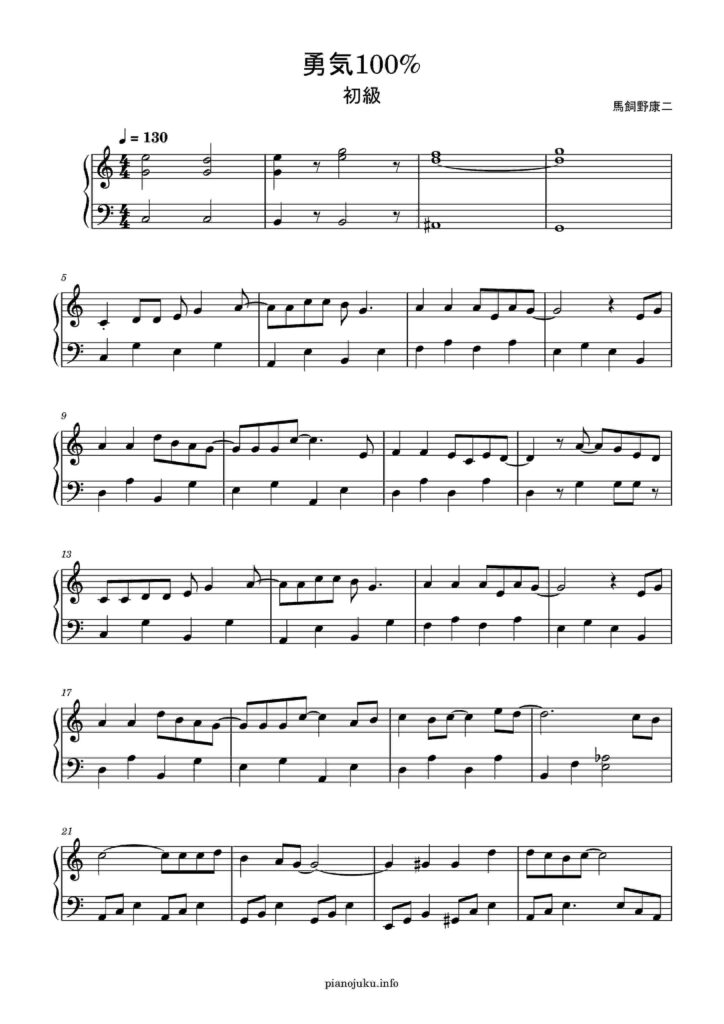 -Courage 100% – Free sheet music (3) (Intermediate)
Finally, here is some sheet music for those who can play the piano to some extent.
In particular, the left hand accompaniment has a slightly stronger arrangement, so it would be better to check the performance video at the link before playing.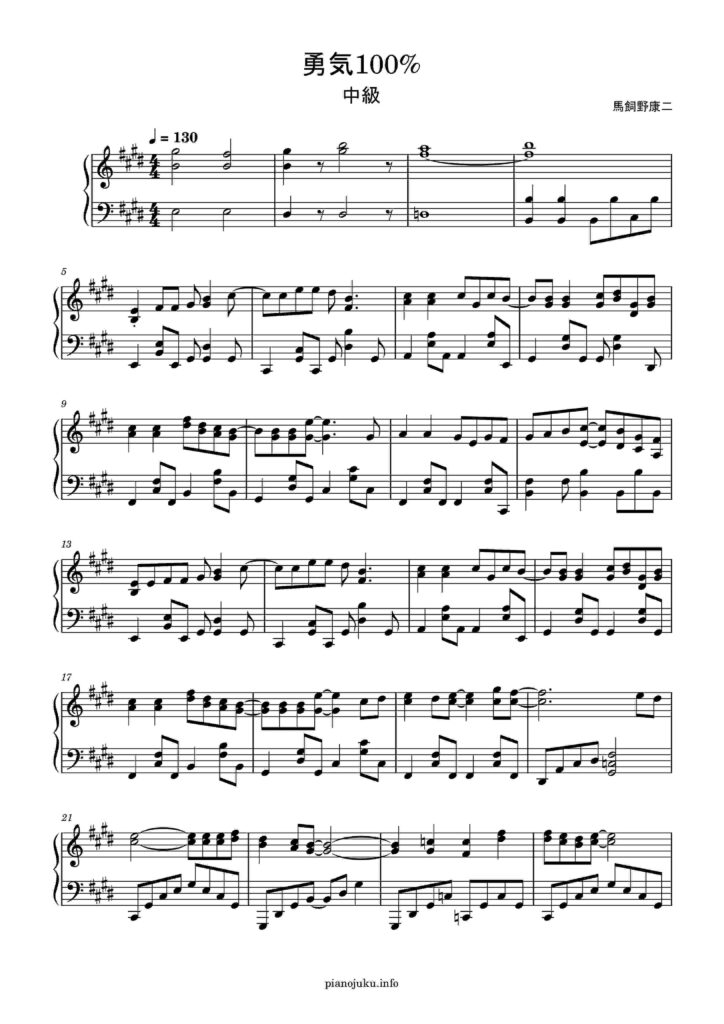 -Courage 100%- Score
Lastly, I would like to introduce some professionally produced sheet music by "Plinto-Gakuho", which is operated by YAMAHA.
There is a fee for this service, so if you are not satisfied with the free sheet music above, please look for it here and take a look. You can find sheet music of various difficulty levels and arrangements.
You can buy music by the piece, so it is more economical than buying a music book at a bookstore.
¥1,980
(2023/12/04 15:40:30時点 Amazon調べ-
詳細)