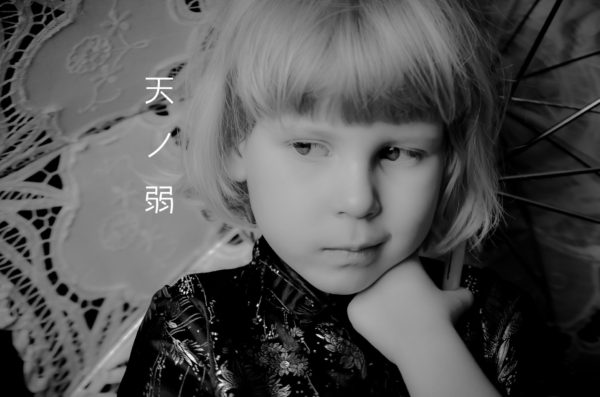 The vocaloid song "Amanojaku" was created by "164" in 2011.
It is read as "ama-no-jaku".
The original song has already received more than 6 million views on Nico Nico Douga, and is ranked around 10th in the latest karaoke rankings.
The way the lyrics convey the conflict of "I" who cannot honestly tell the truth has been the subject of various discussions since its release.
For the detailed meaning of the lyrics of this song, please refer to the original story written by "164", who also wrote the original story. The lyrics of this song are from the book theory which was also written by "164".
I glanced at the reviews, and while there are some low ratings, such as "no novelty," there are generally high ratings, such as "I was impressed" and "it was easy to read.
If you are interested, you can read about it on amazon, etc.
In this issue, we will introduce free piano scores of this "Amanojaku".
Please click on the image of the piano sheet music to go to the link for details.
All sheet music is available for Downloading and printing is possible. and printable.
If the free sheet music we introduce just doesn't fit your needs, please try purchasing professionally written sheet music at a bookstore or online.
Amanojaku_Piano Score 1 (Intermediate)
The first one is this piano score.
This sheet music is simple and well organized, not only in melody, but also in accompaniment.
Since the original song is not that complex to begin with, this seems about right.
Difficulty level is Intermediate is
*Free membership registration is required to download sheet music.
from Sheethost
Amanojaku_Piano Score 2 (Beginner-Intermediate)
Next we present this piano sheet music.
This score is arranged more simply than the one in (1).
There are a few difficult parts in the middle of the song, but the level of difficulty is high enough that it can be played with a little practice, so it is recommended for beginners.
Difficulty Levels are Beginner to Intermediate The level of difficulty is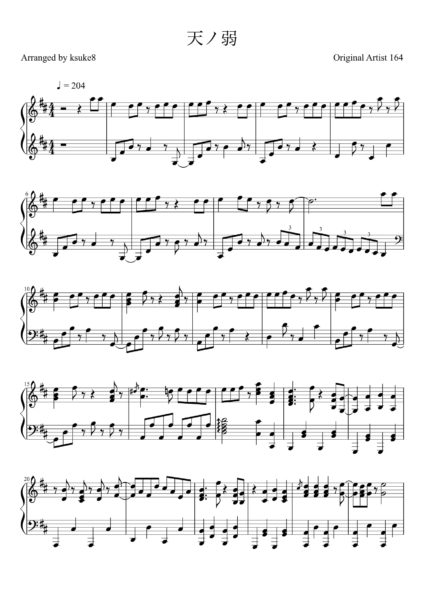 from ksuke8
Amanojaku_Piano Score (3) (Intermediate)
Lastly, we present this piano sheet music.
You can play the sheet music at the link.
The piano arrangement itself is well done, but the score is very dirty.
I guess it depends on the specifications of the music notation software, but it may be a little stressful at first sight.
Again, the piano arrangement itself is a nice score, so if you are interested, here it is.
Difficulty level is Intermediate is
from MuseScore
AmanojakuPiano Score 4 (Intermediate level_Adagio Ver.)
Lastly, we present this piano sheet music.
This score is scored as "Adagio" Ver.
Adagio" is a musical term (Italian) meaning "at a leisurely speed (tune).
To put it a little differently, this score is almost a "healing music arrangement".
It has a completely different atmosphere from the original song, but it is very complete, so we introduce it here as well.
Difficulty level is Intermediate is
from MuseScore
authority