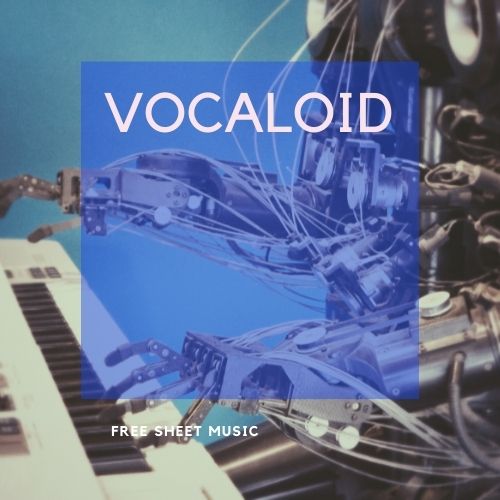 Vocaloid is an artificial singing voice developed by Yamaha. As long as you can compose a song, you can distribute it without singing. Since its release, various Vocaloid songs have been released mainly on the Internet. The now famous Genji Yonezu once released numerous Vocaloid songs under the name "Hachi.
Here is a list of free piano sheet music for Vocaloids that we have created and introduced on this site. Many of them are arranged for beginners, and some of them are similar to the original songs. Please enjoy your piano life by finding sheet music that suits your level of difficulty.
Basically, this page is an introduction to other sites, but I would like to gradually add more original scores of my own creation and scores with DoReMi. If you have any requests, please send them to the comment box at the bottom of this page.
Title Alphabetical Order
"a" column or row of the kana syllabary
classification for Japanese verb with the dictionary form ending in "ku
"sa" column or row of the kana syllabary
○Charles (Piano Juku original score)
○Senbonzakura (Piano Juku original score)
classification for Japanese verb with the dictionary form ending in "tsu
"na" column or row of the kana syllabary
XXXXXXXXXXXXXXXXXXXXXXXXXXXXXXXXXXXXXXXXXXXXXXXXXXXXXXXXXXXXXX
"ha" column or row of the kana syllabary
○Disappearance of Hatsune Miku
Dendropanax trifidus (species of flowering plant)
"ma" column or row of the kana syllabary
"ya" column or row of the kana syllabary
"ra" column or row of the kana syllabary
classification for Japanese verb with the dictionary form ending in "su